Watch: Sassy-pants Waffle House customer demands $100, is ready to fight customers while they laugh at him
January 27, 2023
New rule. If you are ever at the Waffle House, have your smartphone ready at all times. As we see, it doesn't need to be late at night for things to pop off. No blows were landed nor were any chairs thrown. There wasn't a titty that popped out. But Mr. Sassypants was angry about something! And he made sure EVERYONE in the House knew who they were.
Mr. Sassypants is the one carrying the giant ladies' handbag and acting all sassy. He sounds a lot like reality star Todd Chrisley, who as we all know is married to a woman.
The dispute was over $100 between Mr. Sassypants and the Waffle House employee. I don't think it had anything to do with pancakes or chicken and waffles. All we know is that Mr. Sassypants felt he was owed $100 and the police were on their way in twenty minutes. Maybe it was a meth deal gone bad. Mr. Sassypants could be a sassy bookie and the Waffle House guy bet on the Bills last Sunday. It's possible the Waffle House guy stood up Mr. Sassypants on a date, and Mr. Sassypants demands money for his time wasted.
All we know is that Mr. Sassypants was feeling a certain way about something, it involved $100, and he wasn't happy the customers were watching and laughing.
SASSYPANTS (to woman): You're gonna mind your own business or I'm going to show you what "mind your own business" is.
GUY WITH CAMERA: Yeah, well, I'm a man and I guarantee you won't lay a hand on her.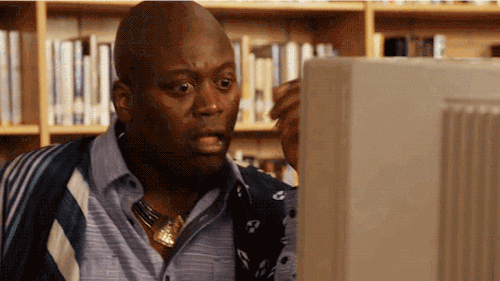 Sadly, the video ends before there is any resolution. Did the police show up? Did Mr. Sassypants get his $100? Did he storm out, go to his favorite salon, and vent to the gals? We'll never know.
Editor's Note
LwC is on Substack now! Each day we overwhelm your brains with the content you've come to love from the Louder with Crowder Dot Com website.. but algorithms hide our ranting and raving as best they can. The best way to stick it to Big Tech? Subscribe to For the Content!
CANDYASS | CNN & Candyman Parody! | 2021 Official Traileryoutu.be