Each day we overwhelm your brains with the content you've come to love from the Louder with Crowder Dot Com website.
But Facebook is...you know, Facebook. Their algorithm hides our ranting and raving as best it can. The best way to stick it to Zuckerface?
Sign up for the LWC News Blast! Get your favorite right-wing commentary delivered directly to your inbox!
Culture
Insane bar brawl is caught on video with fists swinging, chairs flying, and I think someone's boob popped out
September 15, 2022
I was of the impression that Providence was a peaceful place. Rhode Island is supposed to be the forgotten state in New England. But I suppose anywhere there is a big group of people, alcohol, and the Biden economy, it can pop off at a moment's notice. This was pretty insane, with tables breaking and chairs flying. You would think it was backstage at an AEW show.
You wonder where security was. If this was a Waffle House, the insurrection would have been put down. The bouncers at this bar counted exactly how many people were beefing and "forgot" that they caught SCHMOVID and shouldn't be there.
And I know 99.86% of you clicked for one reason and one reason only.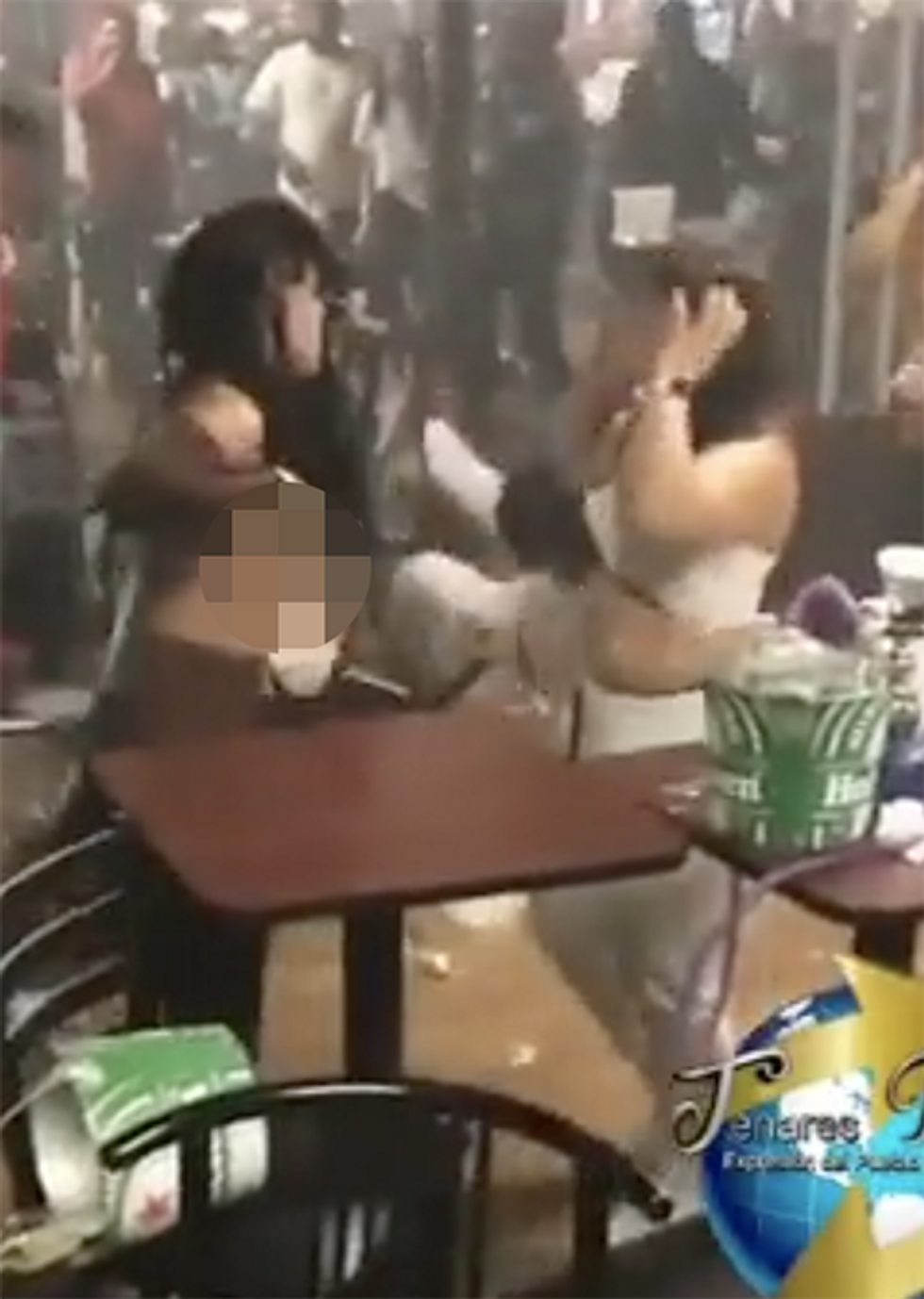 It's unclear if the fun bag popped out during the melee. Or if the one in white pulled the one in brown's knocker out as a distraction, to then land a right hook. Or the one in brown could have flashed her chesticles in a taunting motion. Kinda like a guy grabbing his crotch. I don't know if girls do that. I only know that they should.
The primary unanswered question is what set things off. If this were another brawl at Chuck E Cheese or Disney World, it would be obvious. I present three options:
1. The two girls were arguing over pumpkin-spiced lattes, and once they started it, the men had to finish it. Like most basic b*tches, if you aren't there for their worst you don't deserve them at their best. SPOILER: They have no best, and this brawl is Exhibit Q.
2. Someone called someone a Latinx.
3. It was Sunday, one of the guys was a Dallas Cowboys fan, and no one is really sure what happened after that.
Vote in the comment section of whatever social media app brought you here.
The Louder with Crowder Dot Com Website is on Instagram now!Follow us at @lwcnewswire and tell a friend!
HOME DEPOT BRAWL With Shovels and Paint Cans! | Louder With Crowderyoutu.be