Each day we overwhelm your brains with the content you've come to love from the Louder with Crowder Dot Com website.
But Facebook is...you know, Facebook. Their algorithm hides our ranting and raving as best it can. The best way to stick it to Zuckerface?
Sign up for the LWC News Blast! Get your favorite right-wing commentary delivered directly to your inbox!
Culture
Drunk Dude Challenges Mike Tyson to a Fight AND Pulls a Gun On Him, Gets Lucky That Tyson Was In a Good Mood
March 23, 2022
Anyone who knows me knows I fancy the sauce. But I can honestly say I've never been "challenge Mike Tyson to a fight" drunk. Not Tyson in his prime. Not Tyson today. Tyson sells edible weed shaped like little ears to commemorate the time he bit Evander Holyfield's ear off. I'll choose to avoid eye contact
Our friend in the following video WAS "I want to fight Mike Tyson" drunk. He was also "I'm going to pull a gun on Mike Tyson" drunk. He's lucky Tyson was amused.
Guy Challenges Mike Tyson to Fight, Pulls Gun at Comedy Show | TMZyoutu.be
I'd be scared telling Tyson I used to beat him on my Nintendo 8-Bit. But that's just me.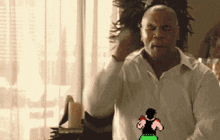 Per TMZ, Tyson was at some swanky Hollywood rooftop bar enjoying a comedy show. Drunkman Jones saw Tyson sitting there, and in his drunkenness thought interrupting Mike Tyson's laughter would work out well for him. Drunkman wanted Tyson's assistance in helping him level up in life. Tyson was polite, but Drunkman was interrupting the performance and that's rude.
So then Drunkman challenges Tyson to a fight. It's hard to tell since Tyson has his back the camera, but I'm assuming that was the funniest joke told all evening. Tyson declined the invitation to fisticuffs. Security escorted Drunkman out, at which point he pulled out a gun and pointed it in Tyson's direction. Thankfully, no shots were fired. And somehow the story ends with Tyson and Drunkman hugging it out.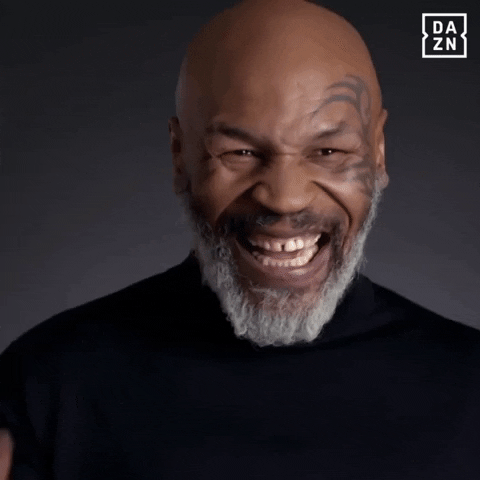 It's remarkable. We've had a few posts this week of undesirables discovering the consequences of their actions the hard way. Yet it's a video involving a gun and MIKE F'N TYSON that ends with a hug. 2022 is wacky.
New World Order? What Exactly Is Joe Biden Talking About? | Louder With Crowderyoutu.be