Comedians Discuss Dave Chappelle Attack, Danger of Doing Comedy in 2022
May 04, 2022
There are a few problems in our country right now. There are too many weirdos who really, really wanna kill babies. Inflation is through the roof. And for some reason, people just can't take a f*ckin' joke…
No, seriously, this is a problem. Dave Chappelle has been catching heat for a while, but he's not the only one. Then Will Smith got a b*tchy with Chris Rock—probably because his testosterone has been plummeting faster than Biden's approval numbers ever since Jada tore off his testicles and tossed them in her purse. And now, some rando, wannabe rapper tried attacking Chappelle.
Luckily, little miss can't string a decent rhyme together left looking like he suffered from bone-itis.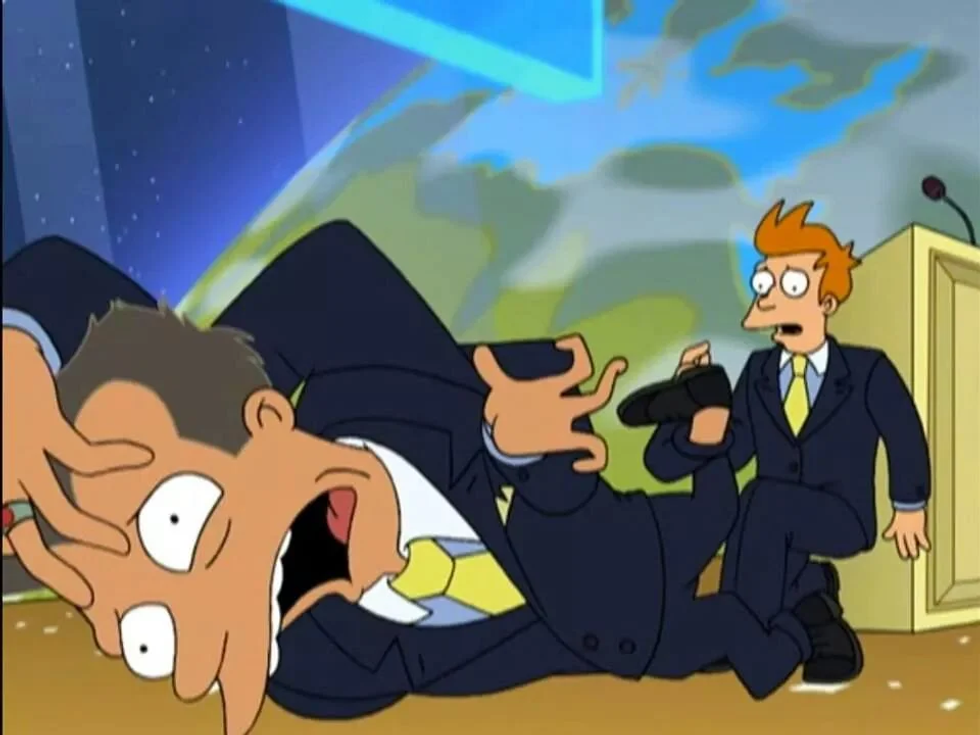 But this is an issue. People can't take a joke.
Dave Chappelle ATTACKED By LUNATIC Activist! | Louder With Crowderwww.youtube.com
"Comedy is supposed to be dangerous. There's supposed to be an element of that, but it's also supposed to be a relief from everything going on in society. There's supposed to be one thing we can look at—and a society that loses its sense of humor just loses everything. There's no reason to even exist."
The left doesn't like humor. They don't like to laugh. That's why Hannah Gadsby attacks Dave Chappelle, and a litany of people came out to voice support for Will Smith. They don't like jokes because, if we're being honest, everything that is the left is effectively a punchline.
Where do we go from here? Who knows? With the standing up of the new "Ministry of Truth," we can probably see the government start cracking down on jokes as misinformation.
"There was never a chicken. There was never a road. Now, put your hands behind your back. You're under arrest."
Dystopian? Yes. Out of the realm of possibility…? I don't know anymore…
The Louder with Crowder Dot Com Website is on Instagram now!Follow us at @lwcnewswire and tell a friend!