Each day we overwhelm your brains with the content you've come to love from the Louder with Crowder Dot Com website.
But Facebook is...you know, Facebook. Their algorithm hides our ranting and raving as best it can. The best way to stick it to Zuckerface?
Sign up for the LWC News Blast! Get your favorite right-wing commentary delivered directly to your inbox!
Joe Rogan Returns to Comedy Stages, Mocks Controversies and Media Outrage About Him
February 09, 2022
Joe Rogan is done apologizing. At least, I hope. Please, Joe, no more apologizing. The fact that he returned to the comedy stage and is mocking both the controversies and the outrage makes me hopeful. He did an intimate show in Austin last night. I should point out that these bits are as reported to the Hollywood Reporter, who then reported them to me. Maybe there is context missing. But I thought these were pretty funny.
He mocked the release of "that video" and what it was like watching it. Then he had this to say about some of the outrage:
"But it's kind of weird people will get really mad if you use [the n-word] and tweet about it on a phone that's made by slaves."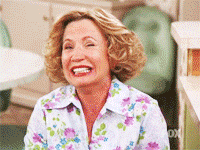 Then came the vaccine stuff. The main thing the left and the media (but I repeat myself) hate about Rogan is that he has a platform that he uses to say things contrary to the approved liberal narrative. To other him, they claim Rogan is telling people not to take the vaccine and is spreading "misinformation." Rogan is surprised people view him as spreading any information. Something he has said ON HIS PODCAST. But if the media ever acknowledge that it would be difficult for them to take other things he says out of context.
Rogan said if you want his advice, don't take his advice.
"If you're taking vaccine advice from me, is that really my fault? What dumb shit were you about to do when my stupid idea sounded better? 'You know that dude who made people eat animal dicks on TV? How does he feel about medicine?'"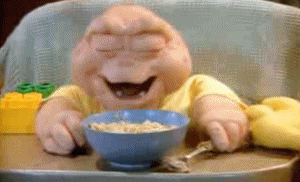 Maybe you have been off-grid for the past few weeks, so here's a recap: The left launched an attack to get Joe Rogan de-platformed over "misinformation." They failed. Then they tried to get him de-platformed over "racism." They failed again, and because of the first failed attempt, more people than ever saw through what the left was trying to do. Rogan has become unfuckwithable. I suppose the left could try to Brett Kavanaugh him, but they are trying that with Dave Portnoy and failing there, as well.
It was a rough few weeks. Joe Rogan worked it out on stage. Balance has returned to the universe.
The Louder with Crowder Dot Com Website is on Instagram now!Follow us at @lwcnewswire and tell a friend!
RANT! Joe Rogan Should NEVER Have Apologized! | Louder With Crowderyoutu.be