Each day we overwhelm your brains with the content you've come to love from the Louder with Crowder Dot Com website.
But Facebook is...you know, Facebook. Their algorithm hides our ranting and raving as best it can. The best way to stick it to Zuckerface?
Sign up for the LWC News Blast! Get your favorite right-wing commentary delivered directly to your inbox!
Liberal Media
Joe Rogan Takes Another Dump All Over How Much CNN Sucks: 'Nobody Listens to Brian Stelter And Don Lemon'
February 11, 2022
Joe Rogan has had a long week. He owes himself some quality sh*tting on CNN. Or at least the people on CNN. CNN as a network isn't terrible. It's a nice studio. The cameras shoot it in quality high definition. Everything is designed nicely. The computer graphics are on point. But the people, the content creators at CNN like Don Lemon and genderless potato head Brian Stelter, are the ones that make CNN suck so hard. Like most people who are terrible human beings, Lemon and Stelter and Acosta and everyone else at the news-entertainment channel blame others for their shortcomings. Rogan just thinks they should try harder. Be better. Stop being so terrible at their jobs. That's a good place to start.
The anti-CNN rant started sometime after comic Dave Smith asked Joe if anything new has been happening in his life.
"If you want to do better, just f*cking change your model. Change the way you do it. Stop this editorial perspective with guys like Brian Stelter and Don Lemon that nobody listens to. Nobody is chiming in saying 'oh yeah, finally we get the voice of reason.' Nobody thinks that."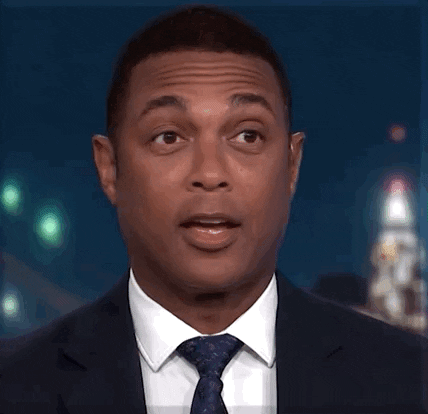 It will be fascinating if CNN's new owners do anything about the content now that Zucker had to resign in disgrace. Even other left-leaning mainstream media outlets point out how horrible CNN's programming is. They tried blaming it on Joe Rogan. That didn't work. Now, the network is out of ideas. Literally, they are out of ideas.
Joe Rogan can next be seen announcing the UFC pay-per-view on Saturday. Brian Stelter can next be seen crying into his cheesecake and not understanding why "Golden Girls" reruns do better in the ratings than him.
The Louder with Crowder Dot Com Website is on Instagram now!Follow us at @lwcnewswire and tell a friend!
Crowder Gets Message From Trevor Noah: Will He Actually Come On the Show? | Louder With Crowderyoutu.be