Each day we overwhelm your brains with the content you've come to love from the Louder with Crowder Dot Com website.
But Facebook is...you know, Facebook. Their algorithm hides our ranting and raving as best it can. The best way to stick it to Zuckerface?
Sign up for the LWC News Blast! Get your favorite right-wing commentary delivered directly to your inbox!
Culture
'Decades of Being a Slob': Joe Rogan Gives Epic Two-Minute Rant About Fat People Lecturing Him on Health
December 28, 2021
Joe Rogan ranting about "fat pride" is nothing new. He's always been pro-fat shaming and anti-fat acceptance. He's pro-health and being fat is bad for it. I say that as someone who could stand to lose fifty pounds. It's because of those fifty pounds I don't blame others for my poor decisions. But I'm old school. In 2021, a world where fatties are lecturing doctors for suggesting they lose weight, it's everyone else's fault for your "lack of health." During the pandemic, that means overweight people lecturing Joe Rogan, telling him that his personal health choices are going to give THEM the coronavirus.
Rogan went bananas about this. Bananas that some of these people should be eating more of other than cheesecake.
"You're not even supposed to consider the fact that for most people who are fat and unhealthy-- listen, man, YOU are f*cked no matter what. You're f*cked no matter what because even if you don't get COVID, you're going to have a heart attack. You're not going to make it anyway. I don't know what you're saying about we're in danger and you're not. B*tch, please. B*tch, please. You can't exonerate yourself from decades of being a slob. And being a person who has no consideration about their health and about their obesity and about the kind of food they put in their body and their lack of vitamins and exercise. And all of a sudden you're health righteous? F*ck you."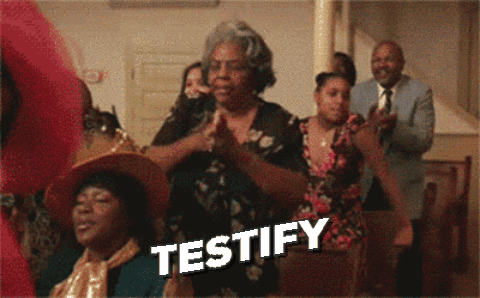 In a pandemic of dumb things, being told decisions are being made for "public health" are the dumbest. Decisions like being told that, to protect you from a virus, you should stay inside and not go to the gym. Gyms that, if they aren't locked down, make you wear a mask while you're working out. Even the suggestion that maybe, just maybe, people should use the time to think about how to live a healthier life causes "body-positive" leftists to have meltdowns as if the milkshake machines at every McDonald's broke all at once. Other people should mask up and stick needles in their arms, but you shouldn't eat a vegetable once in a while.
What's funny is how much 2021 Joe Rogan sounds just like 2019 Anthony Fauci.
Get your content free from Big Tech's filter. Bookmark this website and sign up for our newsletter!