Each day we overwhelm your brains with the content you've come to love from the Louder with Crowder Dot Com website.
But Facebook is...you know, Facebook. Their algorithm hides our ranting and raving as best it can. The best way to stick it to Zuckerface?
Sign up for the LWC News Blast! Get your favorite right-wing commentary delivered directly to your inbox!
Liberal Media
Joe Rogan Mocks CNN+ Failure, Utterly Desecrates Brian Stelter: 'Everything About the Guy Is Strange'
April 24, 2022
Why no, Internet. We most definitely are NOT done reveling in the failure of CNN+. Joe Rogan hasn't had his turn yet. And since CNN was one of the forces driving the disinformation campaign against Rogan to get him canceled, our dude has some things to get off his chest. But first, Rogan (along with guest Douglas Murray) utterly desecrates Brian Stelter. If potatoes had feelings, I'd feel bad for Tater.
Cut off from this video is Rogan saying people know how biased CNN is, and they know how socially weird, awkward, and non-relatable the anchors are. This is where he and Murray took turns roasting CNN's Senior Genderless Potato Head.
"If Jon Stewart thinks you're a piece of sh*t, I'm gonna listen. But if Brian Stelter doesn't like you, that doesn't mean anything to me."
Rogan and Murray woke up and chose violence. Everything about Brian Stelter sucks: the way he walks, the way he talks, the way he sits, the way Bari Weiss slapped him around and called him Susan. Nothing about Brian Stelter is redeemable. Not that anyone else who works at CNN is much better. But Stelter more than anyone puts the "sh*t" in "CNN is sh*t."
Then came the failure of CNN+. Or, as it was more accurately referred to, CNN Minus.
"They spent three-hundred million dollars. They got ten thousand subscribers. Imagine the hubris of thinking that something that people don't want for free, you're going to charge money for it. 'We're gonna have a Jake Tapper book club.' Jake Tapper seems like a great guy. But I feel like I don't have to pay for his book club. I feel like you should put that on Twitter."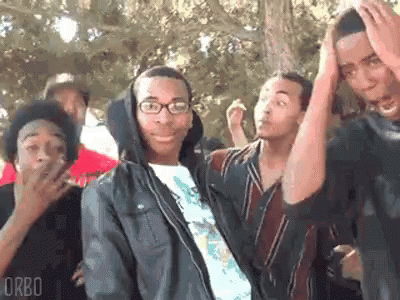 Rumor has it Brian Stelter might be getting a daytime show after CNN+'s embarrassing launch. Rumors also say Brian Stelter is on his way out because no one there likes them. CNN has shown they enjoy promoting failures, so it makes sense Stelter would get a daily show. We'll be joining Joe Rogan in laughing at him no matter what the network decides.
The Louder with Crowder Dot Com Website is on Instagram now!Follow us at @lwcnewswire and tell a friend!
College Freshman TORCHES Stelter! His Response Is... Pathetic | Louder With Crowderyoutu.be