Each day we overwhelm your brains with the content you've come to love from the Louder with Crowder Dot Com website.
But Facebook is...you know, Facebook. Their algorithm hides our ranting and raving as best it can. The best way to stick it to Zuckerface?
Sign up for the LWC News Blast! Get your favorite right-wing commentary delivered directly to your inbox!
Culture
UFC Champion Gives Strong Defense of Joe Rogan: 'I'm Black, I Can Take This One'
February 11, 2022
UFC 272 is this Saturday. Israel Adesanya is defending his middleweight title against Robert Whittaker. Surprising to no one, someone asked about Joe Rogan at the press conference. Anytime Rogan is being attacked by the left and/or the media (but I repeat myself), Dana White gets asked about it. This time, he jokingly walked away from the podium when the question was asked. Before he walked back to answer the question, Adesanya had something to say.
"I'm black, I can take this one. [...] There's a lot of c*nts in this game. There's a lot of snakes in this game. I've been in this fight game since 2008, and Joe Rogan is one of the nicest, coolest, humble motherf*ckers I've had the pleasure of working with. Understand that. And you know, f*ck the noise, man. You know what they're trying to do. You can't control the man, and he's got the biggest platform right now. That's my [n-word], Joe Rogan. F*ck the noise."
And he literally dropped the mic.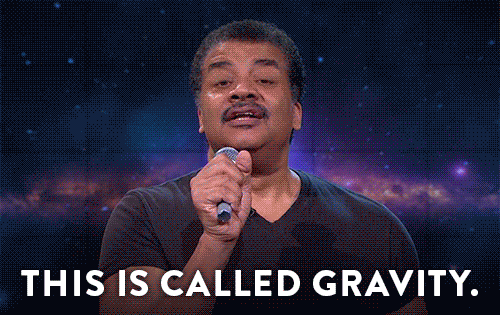 "You know what they're trying to do" is the key point here. A lot of people, many of whom with a higher percentage of melanin in their skin than my mayonnaise-looking arse, have called out the political attack on Joe Rogan for what it is. I think the pandemic has opened a lot of people's eyes to both the left and the media and how exactly they operate. Pre-2020, the reaction to Rogan would be different. After two years of seeing attempts to silence any opposing viewpoint about a virus, and where white people and back people found themselves agreeing in an election year where we were all supposed to hate each other, the narrative has changed.
Now, not only did people see through what the left was doing RIGHT AFTER their failed attempt to take out Rogan over "misinformation," but the people responsible for this attack were exposed. The left played the race card one too many times.
Should people be keeping that word out of their mouths? Yes, of course. That also includes people trying to use it as a political weapon against Rogan.
The Louder with Crowder Dot Com Website is on Instagram now!Follow us at @lwcnewswire and tell a friend!
Crowder Gets Message From Trevor Noah: Will He Actually Come On the Show? | Louder With Crowderyoutu.be