Each day we overwhelm your brains with the content you've come to love from the Louder with Crowder Dot Com website.
But Facebook is...you know, Facebook. Their algorithm hides our ranting and raving as best it can. The best way to stick it to Zuckerface?
Sign up for the LWC News Blast! Get your favorite right-wing commentary delivered directly to your inbox!
Body Positivity
Watch: Woman destroys TikTok activist over body positivity, 'It's not okay to be fat'
August 16, 2022
Fat people are fat. Fat isn't healthy, it isn't attractive, and it isn't something to be supported.
If you copy that first line and paste it into a Twitter post, you're liable to be banned for some form of hate speech or misinformation or something. These days, you're not allowed to point out the extremely obvious fact that being obese is bad for people, not to mention--to quote Colin Farrell in Horrible Bosses--"They're lazy, and they're slow, and they make me sad to look at."
An Australian woman harnessed the energy of that Farrell character and dropped that based knowledge on an unsuspecting TikToker who took to the streets to ask about body positivity. She's not having it, and she doesn't give a sh*t.
"It's not okay to be fat. [...] I can't do fat people. Do you want a fat person waddling? They can't walk 'cause their thighs are so big. It's not healthy, and it doesn't look good. Maybe I'm politically incorrect. I don't give a sh*t."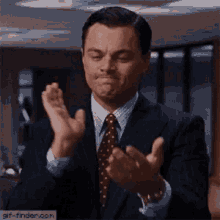 I approve of this message. And I find it funny that she basically paraphrased the "slow" portion of Farrell's quote. Waddling is a funnier way to put it, so she gets extra points.
As the guy in the clip points out, there doesn't seem to be any issue with pointing out how being too skinny is unhealthy--and there's no doubt that this is true--but people are afraid to tell the tubby masses that their overgrown bellies might be bad. One can assume they'll blame the diabetes, heart disease, and high cholesterol on the bigotry of people like this Aussie. That's okay, though, because they're the ones ignorantly waddling themselves to an early grave just because they don't want their feelings hurt.
The Louder with Crowder Dot Com Website is on Instagram now!Follow us at @lwcnewswire and tell a friend!
Tess Holliday B(EATS) Anorexia! | Louder With Crowderwww.youtube.com