Each day we overwhelm your brains with the content you've come to love from the Louder with Crowder Dot Com website.
But Facebook is...you know, Facebook. Their algorithm hides our ranting and raving as best it can. The best way to stick it to Zuckerface?
Sign up for the LWC News Blast! Get your favorite right-wing commentary delivered directly to your inbox!
Singer Jewel defends "Sound of Freedom" as a 2014 news report resurfaces: "Media is trying to politicize this movie"
July 11, 2023
"Sound of Freedom" is a movie about the horrors of child sex trafficking. It tells the story of Tim Ballard, former Homeland Security agent and founder of Operation Underground Railroad. It's based on a true story. More on that in a bit.
The movie is popular with Christians and conservatives since, like normal people, we shun things like preying on and trafficking children. Democrat lapdogs in the corporate journalisming industry have been lashing out as a result, and creating content that attacks the movie and its stars as a form of conspiracy-minded fan fiction.
Singer Jewel, not conservative or even MAGA in any sense of the word, takes issue with this. One would think protecting children from being sex trafficked is something we can all come together on. Yet it's 2023, and here we are.
This is not left or right. It's about millions of kids being trafficked, and no matter what your faith or creed, we need to protect all the vulnerable kids rather than fight over philosophical differences.
Jewel isn't the only one. A CBS news report of the real story, with the real Tim Ballard, from 2014 shows the media covering the story in a different light nine years ago.
What a far cry from the media coverage of the movie today.
It makes you wonder what the difference is. In the worst-case scenario, I have to tap the sign.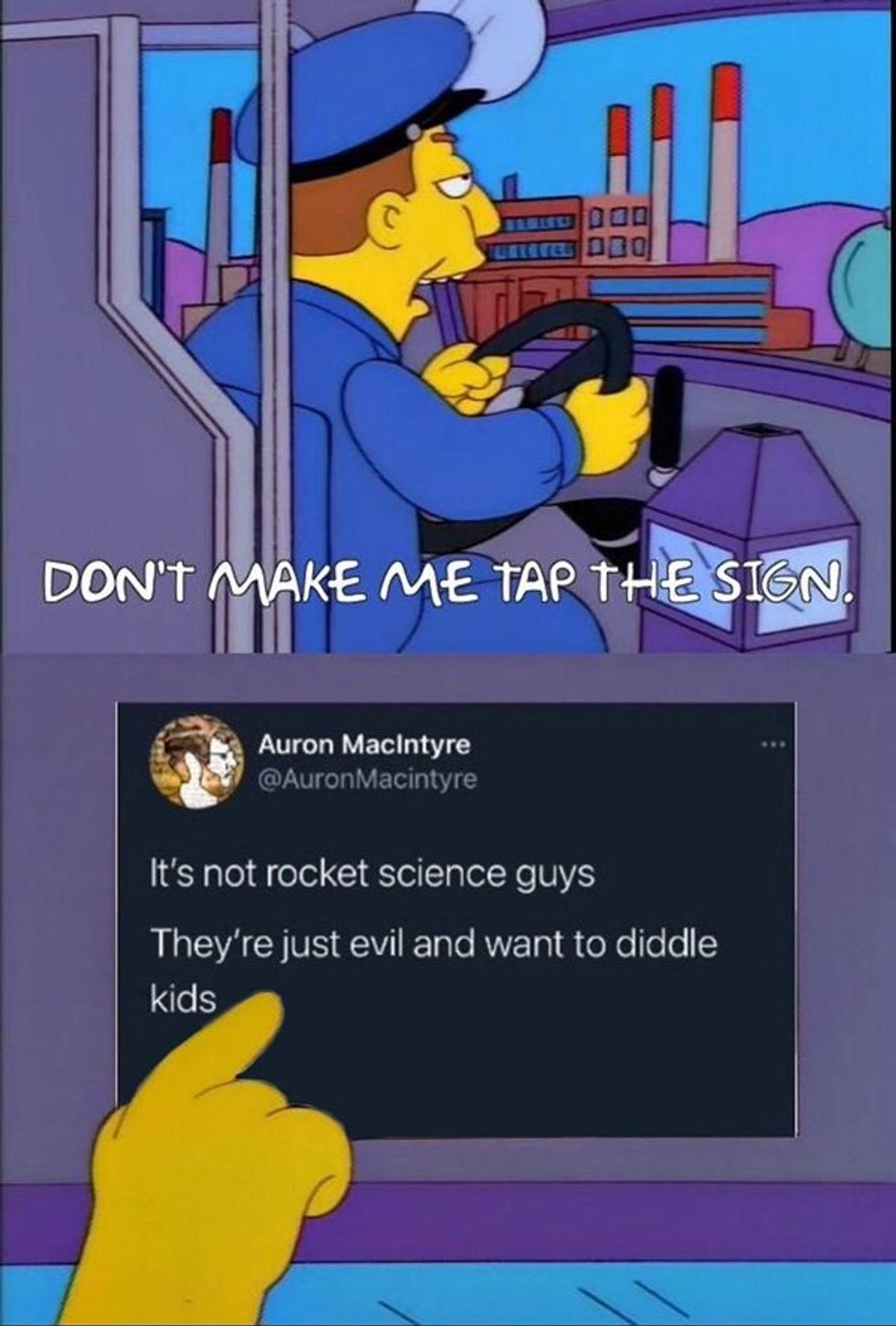 The best-case scenario is that because the Right likes something, corporate media needs to hate it by default and find excuses to sh*t on it -- yes, even if it makes the media look pro-sex trafficking and pro-pedo -- because corporate media is the enemy of the people.
I'll leave it to you the reader to decide how charitable you feel like being toward the media before the next poll comes out naming journalism as the least trusted institution in America.
><><><><><><
Brodigan is Grand Poobah of this here website and when he isn't writing words about things enjoys day drinking, pro-wrestling, and country music. You can find him on the Twitter too.
Facebook doesn't want you reading this post or any others lately. Their algorithm hides our stories and shenanigans as best it can. The best way to stick it to Zuckerface? Sign up for our DAILY EMAIL BLASTS! They can't stop us from delivering our content straight to your inbox. Yet.