Each day we overwhelm your brains with the content you've come to love from the Louder with Crowder Dot Com website.
But Facebook is...you know, Facebook. Their algorithm hides our ranting and raving as best it can. The best way to stick it to Zuckerface?
Sign up for the LWC News Blast! Get your favorite right-wing commentary delivered directly to your inbox!
Reporter demands Toronto Blue Jays fire player over "anti-LGBTQ" social media post despite player apologizing
May 31, 2023
Exhibit Q why you don't a) apologize, b) cave to the mob, or c) negotiate with terrorists. A Toronto Blue Jays player shared a, quote, "anti-LGBTQ" post on Instagram. He apologized. The Toronto Sun wants him fired anyway.
Here's Toronto Blue Jays pitcher Anthony Bass apologizing that he let his Christian beliefs show regarding Bud Light and Target boycotts. You know the bullet points. He apologizes to his "friends" in the LGBTQ community. He's sorry for embarrassing his teammates. He is going to work towards better educating himself.
This is the post that he... amplified. I don't know what that means. Did he share it in Instagram stories? Like the post? Who knows? But it was the Christian case for boycotting Target, and as the Los Angeles Dodgers have taught us it's okay to attack Christians. You just can't make any sudden movements that might upset LGBTQ activists.
Anthony Bass "amplified" -- whatever the deuce that means -- an Instagram post. The Toronto Blue Jays made him cuck for the media in response. That should be the end of it.
Not for Toronto Star columnist Gregor Chisholm. He's demanding the team fire him anyway. But before anyone starts, Chisholm wants you to know this is NOT cancel culture run amok. It is all about how Chisolm, by amplifying a video on Instagram, has caused headaches for teammates, coaches, and sponsors, and needlessly offended some of the club's biggest supporters. By biggest supporters, I'll assume the reporter means white liberals.
Freedom of speech doesn't mean freedom from consequences, especially in the corporate world, and some players are more disposable than others. With Pride Month just around the corner, the Jays would be wise to wash their hands of this mess entirely instead of playing the role of enabler.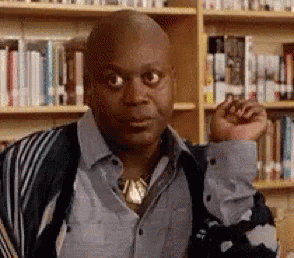 Shocking as it may sound, this isn't the worst sports reporter take we've heard. It ranks #2. #3 is the reporter who wanted the Ottowa Senators to cancel Jordan Peterson because Peterson performed in the same arena. And #1 with a bullet is the hockey reporter who told a play if he didn't want to wear the Pride jersey, he should go back to Russia where he belongs.
To level the playing field, I removed any hottakes defending biological males being allowed to dominate girls' sports. Those are rank in their own category.
It's all the same attitude. If you don't bend the knee to a radical progressive agenda, they'll make you bend the knee. In the case of LGBTQAI+EIEIO bullies, they have the full weight of the Democrat Party and the media (but I repeat myself) to bring down on you. It's not even June yet.
><><><><><><
Brodigan is Grand Poobah of this here website and when he isn't writing words about things enjoys day drinking, pro-wrestling, and country music. You can find him on the Twitter too.
Facebook doesn't want you reading this post or any others lately. Their algorithm hides our stories and shenanigans as best it can. The best way to stick it to Zuckerface? Sign up for our DAILY EMAIL BLASTS! They can't stop us from delivering our content straight to your inbox. Yet.