Each day we overwhelm your brains with the content you've come to love from the Louder with Crowder Dot Com website.
But Facebook is...you know, Facebook. Their algorithm hides our ranting and raving as best it can. The best way to stick it to Zuckerface?
Sign up for the LWC News Blast! Get your favorite right-wing commentary delivered directly to your inbox!
"That's the issue every year": Police tell TikToker naked men in front of kids is ok at Pride parade, not any other time
June 29, 2023
A Canadian TikToker, Rob Primo, was disturbed to see naked men walking around the street in front of little children. So he called the cops to ask if it was legal. Turns out, it is legal! If it's done at a Pride parade. Not any other time though.
At least, this allegedly happened. This video is blowing up, so standard viral video disclaimers apply. Should this turn out to be a cleverly done ruse I am falling for, I will be sure to issue a statement declaring "My bad." If nothing else, Mr. Primo has the same right to be heard as a Florida school teacher TikToking empty library shelves.
The video was amplified by independent journalist Libs of TikTok.

At issue is the Toronto Pride Parade sponsored by Bud Light. Primo asked if a man was allowed to walk around outside naked, which led to an unintentionally hilarious response from the cop.
There are naked people running around on the street. That would be some mental health issues.
Then Primo got more specific and said he saw naked men prancing around while little kids watched. The cop knew exactly what event he was talking about.
That's the issue every year. That happens every year.
So it's okay at the Pride parade and not in other situations?
Exactly. I would say so.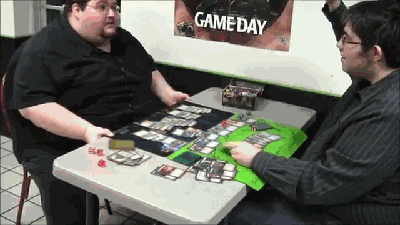 You can hear the sound of defeat in the cop's voice. He knows how the words coming out of his mouth sound. He also knows he only has a few more years left before retirement, and this is what Canadians get for re-electing a walking pile of soy and hair goop like Justin Trudeau.
People on the rainbow spectrum can't claim to be marginalized when they are granted extra rights that other people do not get. We saw it in America in 2020. Cisnormative people were forced to shut down their businesses, stay locked in their homes, keep their kids away from their friends, and only be allowed to leave their house if they wore three masks in the name of The Science. Ls, Gs, Bs, especially the Ts, and the whole gang were allowed to party in the streets and ignore The Science. Something similar occurred in San Francisco.
There are also different laws when it comes to PDA, or pubic display of affection. As a straight, you are not allowed to parade naked in the streets in front of little kids. Nor are you allowed to have a naked girl on a leash on the back of a truck and whip her buttcheeks as the truck drives past children watching a parade.
You wouldn't do these thing even if you had the right, because you have morals and decency. But while you doing it in public with a girl is considered "inappropriate," two dudes doing it is called "equity.'
><><><><><><
Brodigan is Grand Poobah of this here website and when he isn't writing words about things enjoys day drinking, pro-wrestling, and country music. You can find him on the Twitter too.
Facebook doesn't want you reading this post or any others lately. Their algorithm hides our stories and shenanigans as best it can. The best way to stick it to Zuckerface? Sign up for our DAILY EMAIL BLASTS! They can't stop us from delivering our content straight to your inbox. Yet.