Each day we overwhelm your brains with the content you've come to love from the Louder with Crowder Dot Com website.
But Facebook is...you know, Facebook. Their algorithm hides our ranting and raving as best it can. The best way to stick it to Zuckerface?
Sign up for the LWC News Blast! Get your favorite right-wing commentary delivered directly to your inbox!
Watch: Police arrest man for 'hateful' social media post because it - and I quote - 'caused someone anxiety'
August 01, 2022
A video of a man being arrested for a social media post is going viral. As you watch and join us for this bonkers tale that takes us to England, keep in mind that when leftists say we need to "reimagine free speech," this is what they're talking about. The only thing stopping progressives from doing this in America is our First Amendment for now. Otherwise, cops would be showing up at your front door and saying, "Someone has been caused anxiety based on your social media post, and that is why you're being arrested."
"Someone has been caused anxiety based on your social media post. And that is why you're being arrested." British policing, 2022. pic.twitter.com/D4MZhbXq08
— Paul Embery (@PaulEmbery) July 30, 2022
The full story gets even more ridiculous. The man being arrested, a 51-year-old veteran, didn't even write the post. He shared a post from actor-turned-activist Laurence Fox. Apparently, if you take four of the new Pride flags and arrange them in a certain way, it resembles a swastika. Critics of trans activists have compared the way those activists force their agenda on people to the German Gestapo, or "Gaystapo," if you will.
So, because a fifty-one year old shared someone else's social media post and a third party was caused "anxiety" by it, the man was arrested. Unamused by this is the man getting arrested, anyone watching at home who supports free speech, AND Police and Crime Commissioner Donna Jones. Yes, the boss of the arresting officers even thinks this is a bit much.
"I am concerned about both the proportionality and necessity of the police's response to this incident. When incidents on social media receive not one but two visits from police officers, but burglaries and non-domestic break-ins don't always get a police response, something is wrong."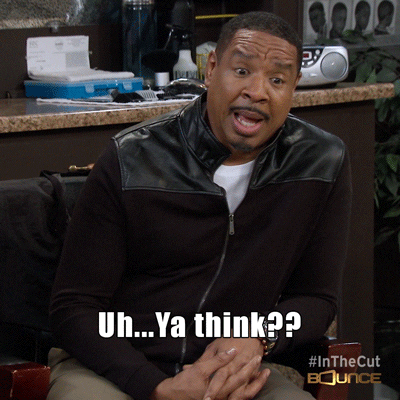 Not unlike Australia during the lockdowns and Canada's Freedom Convoy... Do we have your attention now? Because what's going on overseas is what the left in this country wants in America. This story would be ludicrous enough if the person who wrote the post got arrested. This man is getting arrested for sharing someone else's post because someone who knows the guy had a sad over it. This is America's future if voters aren't careful.
><><><><><><
Brodigan is Grand Poobah of this here website and when he isn't writing words about things enjoys day drinking, pro-wrestling, and country music. You can find him on the Twitter too.
Facebook doesn't want you reading this post or any others lately. Their algorithm hides our stories and shenanigans as best it can. The best way to stick it to Zuckerface? Sign up for our DAILY EMAIL BLASTS! They can't stop us from delivering our content straight to your inbox. Yet.