Each day we overwhelm your brains with the content you've come to love from the Louder with Crowder Dot Com website.
But Facebook is...you know, Facebook. Their algorithm hides our ranting and raving as best it can. The best way to stick it to Zuckerface?
Sign up for the LWC News Blast! Get your favorite right-wing commentary delivered directly to your inbox!
Watch: Analyst tells Russian hockey player to go back to where he came from if he won't wear the PRIDE shirt
January 19, 2023
The internet had descended into outrage. Last night on Fox News, Tucker Carlson told an African basketball player to go back to his home country if he refused to wear an American flag pin. Nah, just kidding. It was actually NHL Network analyst E.J. Hradek telling Philadelphia Flyers player Ivan Provorov, who is from Russia, that he should hop on a plane and leave if he won't wear the rainbow jersey. Not even a real jersey, but a PRACTICE jersey.
That's different. That's totes okay.
NHL analyst says on the NHL Network! that if Philly Flyers Provorov doesn't want to wear a pro-LBGTQ uniform he should leave America, go back to Russia, and fight in the war against Ukraine. The tolerant left! Holy shit: pic.twitter.com/wWLFBy2stC
— Clay Travis (@ClayTravis) January 19, 2023
If this is that much of a problem for him to maybe assimilate into his group of teammates and in the community and here in this country; that's okay. Listen you can feel any way you want, but the beauty is, if it bothers you that much, there's always a chance to leave. Go back where you feel more comfortable. I understand there's a conflict going on over there; maybe get involved.
He means the Ukraine war.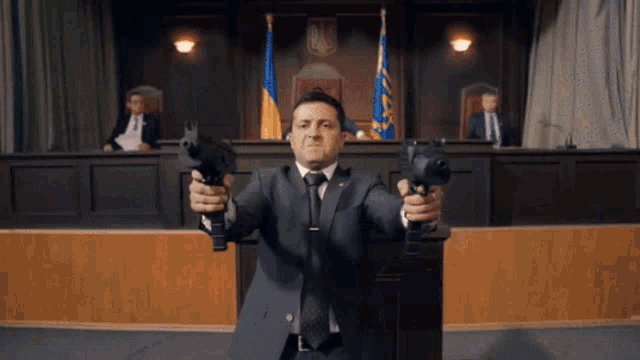 Let's recap. The NHL was being shamed over too many cis white men enjoying their product all at once. Because the league is headquartered in NYC, they had to appease the woke. While not confirmed, I'm sure a diversity consultant and their insane monthly retainer were brought on.
They attempted to have a job fair that discriminated against able-bodied white men until Ron DeSantis said "not in Florida."
The next initiative was "hockey is for everyone" where the league demanded all players wear a practice jersey with a rainbow NHL logo when they warmed up. Saying that something is "for everyone" is believed to be the only way LGBTQAIIP2EIEIO-Americans know they are allowed to watch something.
One lone player, Ivan Provorov, didn't want to wear the jersey citing his religious beliefs. He quietly did not practice. While the jersey was not for him, he also said "I respect everyone. I respect everybody's choices." My guess is coming from Russia, he believed America was the place where you are allowed to have your own opinion.
The media made it clear: NOPE. There are consequences for having an opinion the media doesn't like. They went into full-blown meltdown mode because the one guy didn't do what he was told. Ten bucks say gay hockey fans don't give a sh*t that one player didn't wear a shirt. If anything, they would prefer none of the players wore shirts. But woke media members and other journalismers have their virtue to signal and they are going to signal that virtue until it burns out.
That includes this dickhead Hradek telling the lone hockey player who made a decision that Hradek didn't like that if he won't conform...he should go back to Russia.
Editor's Note
LwC is on Substack now! Each day we overwhelm your brains with the content you've come to love from the Louder with Crowder Dot Com website.. but algorithms hide our ranting and raving as best they can. The best way to stick it to Big Tech? Subscribe to For the Content!
PATRIOT HERO: Don Cherry's Top 5 Epic Moments! | Louder with Crowderyoutu.be