Each day we overwhelm your brains with the content you've come to love from the Louder with Crowder Dot Com website.
But Facebook is...you know, Facebook. Their algorithm hides our ranting and raving as best it can. The best way to stick it to Zuckerface?
Sign up for the LWC News Blast! Get your favorite right-wing commentary delivered directly to your inbox!
International
Watch: Canadian politician demands his country denounce Tucker Carlson for making a joke about Canada
February 01, 2023
We joke about Canada, but it still has its charm. If not for Canada we wouldn't have the Kids in the Hall, Bret "the Hitman" Hart, and Nickleback. But it's ruled by a communist dictator. A man some call the literal Son of Castro: Justin "I Feel Pretty" Trudeau. If there was ever a country to be liberated by the full might of America's armed forces, it would be a country that is already America Jr. That's why patriot Tucker Carlson called for Canada to be liberated from that walking pile of soy and hair goop.
Except, not really. Tucker was at best making a sarcastic point. But that didn't stop a Canadian MP from demanding his colleagues denounce Carlson!
First, the clip from Fox News that has MP Maple McPoutine (I don't care what his name is) angrier than that time Shawn Michaels stuck the Canadian flag up his nose.
SPOILER: Carlson was not being serious. He was making a sarcastic point about how much money we're sending to Ukraine. Obviously, Canada doesn't want to be liberated from I.F.P. Trudeau. They keep reelecting him because for Canadians are sadomasochists for tyranny. If we're going to liberate anyone for that reason, we should liberate New York and California.
Yet MP Maple McPoutine had virtue to signal. As you listen to his schpeel, ask yourself did he write it himself? Or did he ask ChatGPT to craft him a tweet about Tucker Carlson?
The NDP didn't like Tucker Carlson's sarcastic joke about "liberating Canada" from Justin Trudeau.

MP Matthew Green tries passing a motion to condemn Carlson, only for it to fail. pic.twitter.com/6cFdGZbTqE
— Rebel News (@RebelNewsOnline) January 31, 2023
Lol. He failed too.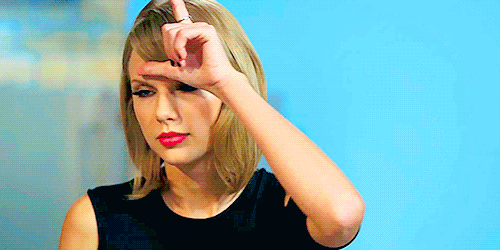 There will be no liberation of Canada. Though should President DeSantis decide on Inauguration Day that US Armed Forces had five minutes to kill and sent them to conquer The North once and for all, I can't be the only one who wants to see Jordan Peterson installed as the new Prime Minister.
Editor's Note
LwC is on Substack now! Each day we overwhelm your brains with the content you've come to love from the Louder with Crowder Dot Com website.. but algorithms hide our ranting and raving as best they can. The best way to stick it to Big Tech? Subscribe to For the Content!
Based Brit WASTES Bastard Justin Trudeau! | Louder With Crowderyoutu.be