Dilbert pays tribute to Jordan Peterson being threatened by Ontario College and Peterson LOVES it
January 31, 2023
It's every boy's dream to be immortalized in a cartoon. Jordan Peterson gets to live out the honor this week, as Dilbert pays homage to Peterson's drama with the Ontario College of Psychologists.
Dilbert is the brainchild of Scott Adams, who you know as being one of the few people on Twitter who are a) in the entertainment industry, and b) openly based. The comic satirizes working in an office and how the further up you get in middle management, the bigger of an ignoramus you become.
Peterson's strip doesn't deal with Dilbert's boss, it deals with his coworker Dogbert. Dogbert is...well, the Jordan Peterson of the office.
To recap, twelve people throughout the globe complained to the Ontario College of Psychologists that Jordan Peterson is a disgrace to psychology. None of them have ever seen Peterson as a patient, and some aren't even from Canada. But Peterson is a little too rock n roll on Twitter and when he hangs out with Joe Rogan. So OCP (yeah, you know me) told Peterson he needs to be reeducated on how to use social media. Otherwise, he'll face a tribunal and possibly loses his license.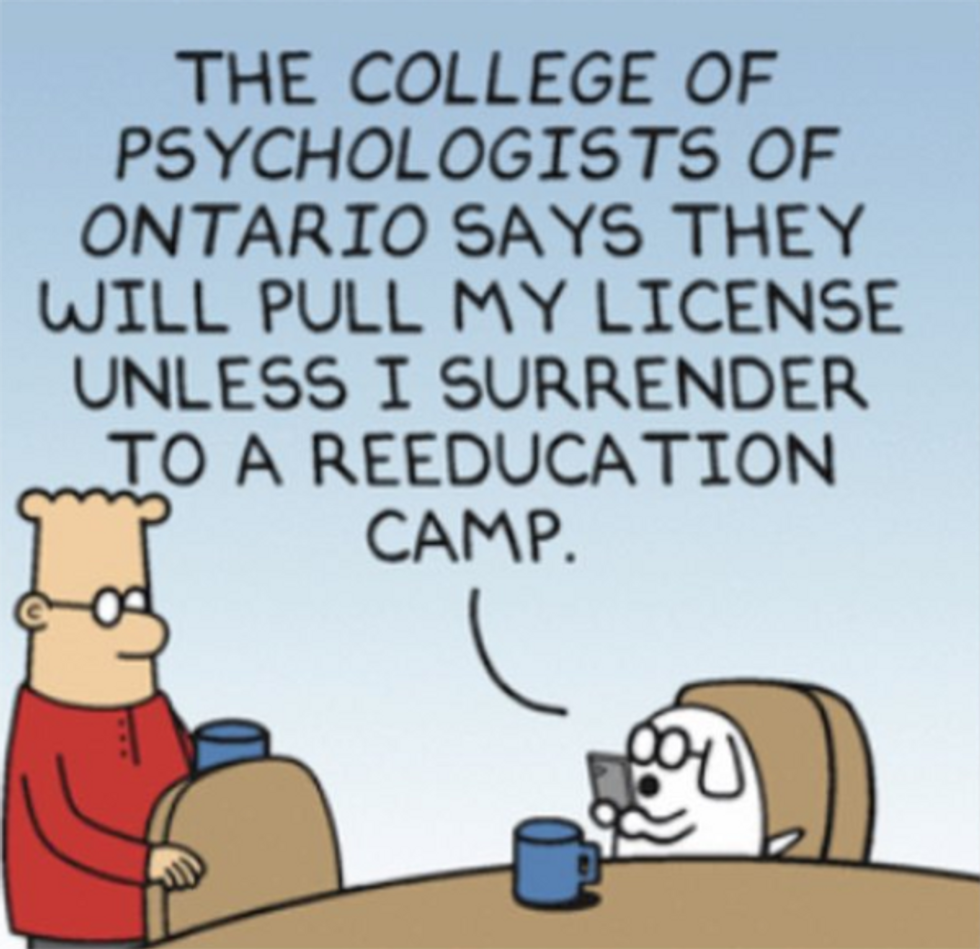 In the world of Dilbert, it makes even less sense than it does in the world of Peterson. Because Dogbert is not a psychologist. Nor is he Canadian.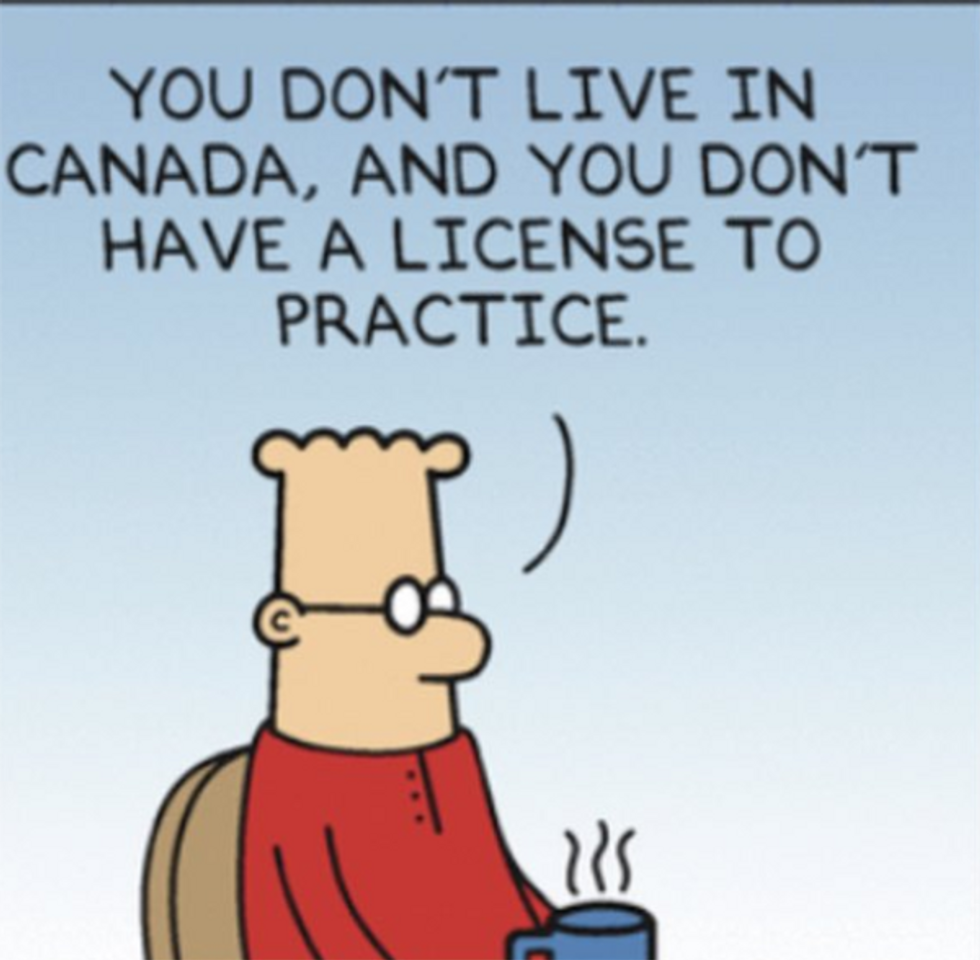 Canada is a place where they choose to be ruled by the walking pile of soy and hair goop known as Justin "I Feel Pretty" Trudeau. Factor that into a Canadian psychology sect going after a dog who is not Canadian nor a psychologist, and there is only one logical conclusion about the entire country.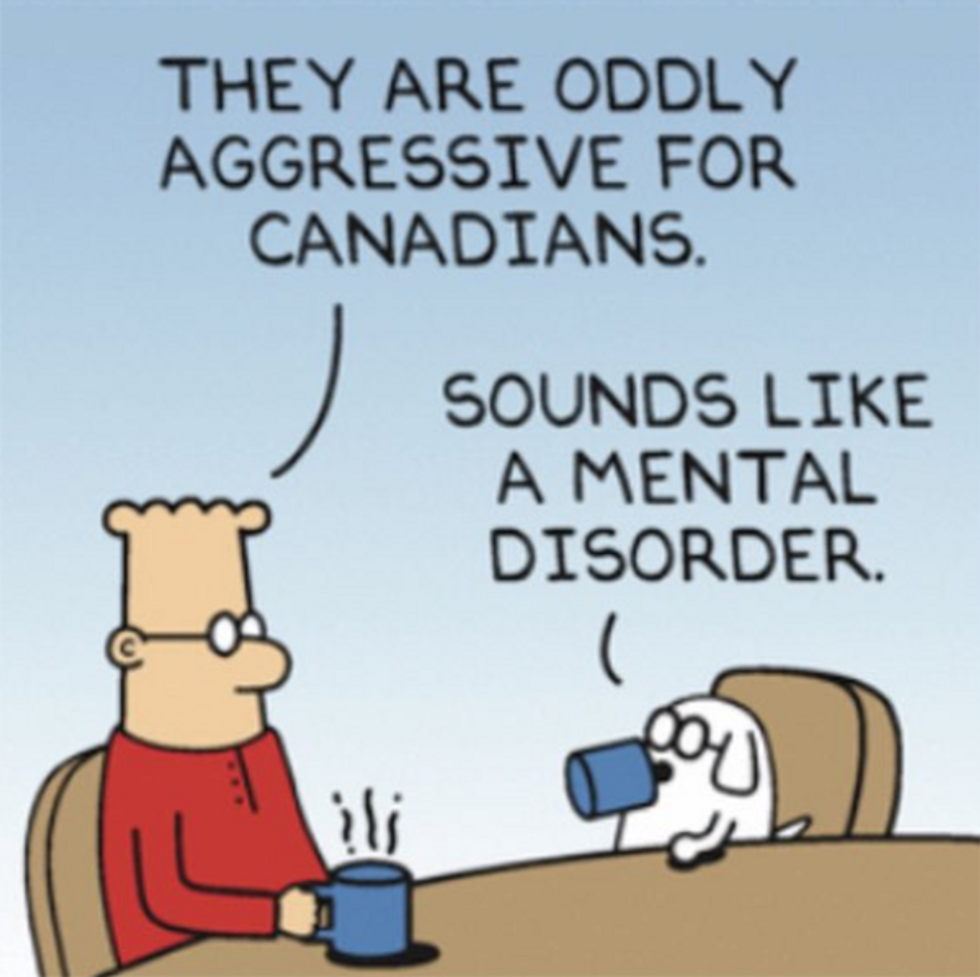 Brilliant.
Though, if I could be so bold as to suggest a follow-up strip based on IRL events, there are those of us who feel Peterson SHOULD go through with the reeducation for no other reason than for the content. Broadcast it on Rumble and see who reeducates who.
Dogbert needs to sit down and let Canadian psychologists attempt to reeducate him. It's the only logical conclusion.
Editor's Note
LwC is on Substack now! Each day we overwhelm your brains with the content you've come to love from the Louder with Crowder Dot Com website.. but algorithms hide our ranting and raving as best they can. The best way to stick it to Big Tech? Subscribe to For the Content!
Jordan Peterson on Personality and Intelligence (2018) | Crowder Classicsyoutu.be