Watch: Jordan Peterson narrating a little boy riding his scooter in the rain is the greatest thing on the Internet
February 24, 2023
Let's take a break from embracing the suck that is writing about politics and culture in 2023. Trust me, I have articles bookmarked. That's coming later. But my sister shared this video yesterday. A combination of us losing our mom this month and the kid looking like my nephew riding his scooter was a Shatter Machine right to the feels.
A little boy riding his scooter in the rain. While Jordan Peterson provides narration on the importance of appreciating the time when they're little kids.
"You have little kids for four years. And if you miss it, it's DONE. That's it. So, you've got to know that. Lots of things in life you don't get to do more than once. Obviously, you can have more than one child. All I'm saying is that period between zero and four, zero and five, there's something about it that's really...it's like a peek experience in life. And it isn't much of your life. It's not that long. Four years go by so fast you can't believe it. And if you miss it, it's GONE!"
If you are not a blubbering mess yet, check out the rain booties.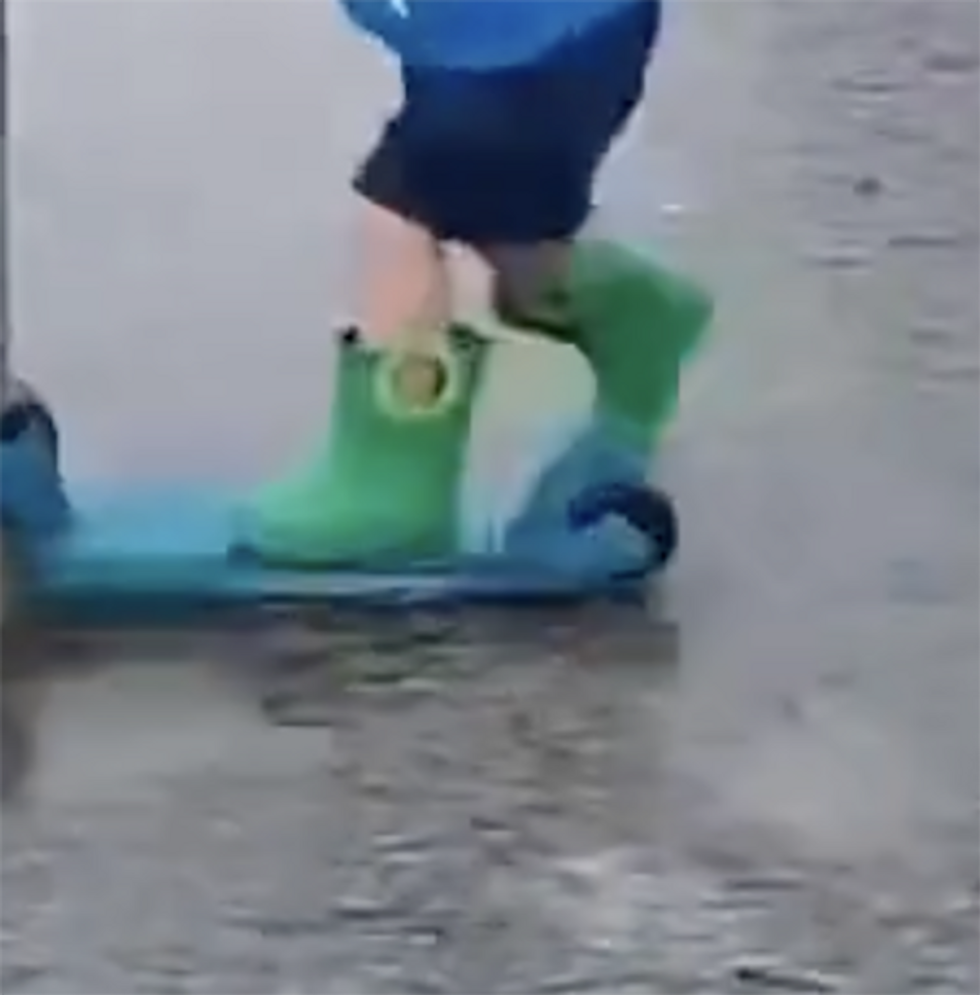 A lot of you felt the same way from some of your responses on the bird app.
What Jordan Peterson talks about is immensely important. Having my own kids wasn't in the cards for me, but my sister lives three blocks away. I first started working from home when the oldest (when she was barely three) decided she didn't quite feel like going to daycare anymore. It became me and my mom (who had just retired) and that time from zero to five for all of them is time I couldn't imagine never happening.
Though a warning to anyone attempting to relive the cuteness of this video. I was with the nephew (4) yesterday on the way to dinner. After having him keep telling us to turn up the volume in the car and dabbing to Reel Big Fish (of course, I obliged), I noticed a puddle in the parking lot. I jumped in it. He jumped in it with glee. But a short time later:
"Uncle Brodigan, why did you make me do that? My pants are wet now."
My bad for forgetting the rain booties.
Editor's Note
LwC is on Substack now! Each day we overwhelm your brains with the content you've come to love from the Louder with Crowder Dot Com website.. but algorithms hide our ranting and raving as best they can. The best way to stick it to Big Tech? Subscribe to For the Content!