Each day we overwhelm your brains with the content you've come to love from the Louder with Crowder Dot Com website.
But Facebook is...you know, Facebook. Their algorithm hides our ranting and raving as best it can. The best way to stick it to Zuckerface?
Sign up for the LWC News Blast! Get your favorite right-wing commentary delivered directly to your inbox!
Culture
Watch: There's a new trend of matching Jordan Peterson lectures with videos of your kids and we're so here for it
March 15, 2023
I don't know how this started, why this started, or who started it. And it's only a matter of time before leftists ruin it like they are trying to do with the #TradWife trend. But the deity or deities of content are using parents as their vessels. They are taking Jordan Peterson's lectures on the importance of parenthood and childhood. And they are playing them over videos of their adorable children being adorable.
When you need to embrace the suck that is writing about politics and culture in 2023, it's important to take mental health breaks such as this. Also, and I can't stress this enough, AWWWWWWW.
"The notion that children are somehow a burden, what are they interfering with? What have you got to do that is so important? You're going to drink 2000 less 26s of vodka with your idiot friends at the bar? That's your brilliant alternative to growing up? And I do believe it's very hard for people to grow up if they don't have children. There are other ways of growing up, but it's very hard. Because you are not mature until someone else clearly matters more than you do. And if you aren't narcissistic beyond redemption, that absolutely happens to you when you have children. And then you are an adult! Even if you are not that good at it, as long as that other person is now something you would die for, or something you would live for, then you're an adult."
This video pairs well with the one on the importance of childhood we wrote about last month. There's something about a little kid riding their scooter.
"You have little kids for four years. And if you miss it, it's DONE. That's it. So, you've got to know that. Lots of things in life you don't get to do more than once. Obviously, you can have more than one child. All I'm saying is that period between zero and four, zero and five, there's something about it that's really...it's like a peek experience in life. And it isn't much of your life. It's not that long. Four years go by so fast you can't believe it. And if you miss it, it's GONE!"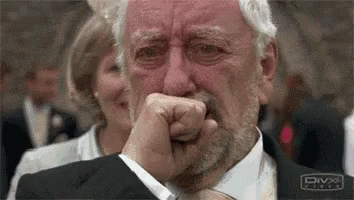 Keep the videoes coming. The internet could use a lot more of them.
Editor's Note:
It's official. MugClub. Is. Back.
Everyone here at the team is thrilled to inform you that MugClub relaunches on March 20, 2023. It is bigger, it is better, it is more affordable, it will include MORE content than ever AND it's powered by Rumble!
Did I mention that the annual price has been lowered from $99 to $89?