Each day we overwhelm your brains with the content you've come to love from the Louder with Crowder Dot Com website.
But Facebook is...you know, Facebook. Their algorithm hides our ranting and raving as best it can. The best way to stick it to Zuckerface?
Sign up for the LWC News Blast! Get your favorite right-wing commentary delivered directly to your inbox!
Free Speech
Watch: Jordan Peterson issues warning what would happen if Ontario College attempted to re-educate him
January 13, 2023
Jordan Peterson sat down with fellow podcasting Peterson Mikhaila to discuss the Ontario College brouhaha. The Ontario College of Psychologists told Jordan if he didn't submit to social media re-education, he would face a tribunal and risk losing his right to practice psychology in Canada.
Then you read the complaint against him and see it's a list of tweets and everything we love about Jordan Peterson. But because twelve people from throughout the globe (not just Canada) are butthurt about his words, Peterson could be in trouble.
It's ridiculous to think JP would ever think to go through with the re-education process. However, as some have suggested, he could always do it for the noblest cause of all...FOR THE CONTENT!
Someone said I should just record it and put it online. I don't know I'd like to put any educator through the horrible process of having to come and try to re-educate me either. Because I can't see how that would go particularly well for them. I'm not sure who would end up re-education in a situation like that.
JP putting himself through the "re-education" just for the sh*ts and giggles and content of it?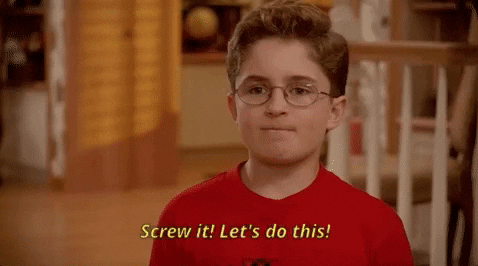 We need to start a grassroots campaign to encourage Jordan Peterson to let Ontario College, or Canada, or whoever the expert panel is attempt to re-educate Jordan Peterson. Give it the ol' Ontario college try, if you will. Under the condition they allow Jordan Peterson to record it and edit it down to a twelve-part series on Rumble.
12 Rules for Social Media Re-Education: An Antidote to DEEZ NUTS!
Ok, so I don't think Peterson would go for a deez nuts joke. He would want something more academic-sounding and less edgelord. But I'm sure we could brainstorm together.
I also think a re-education attempt against Jordan Peterson would end one of two ways. One is with the re-educators sitting in the fetal position of a shower, rocking back and forth and sobbing. The other is with the re-educator rushing home to make their beds before the next Joe Rogan podcast.
Either way, the winner by TKO would be Jordan Peterson.
Editor's Note
LwC is on Substack now! Each day we overwhelm your brains with the content you've come to love from the Louder with Crowder Dot Com website.. but algorithms hide our ranting and raving as best they can. The best way to stick it to Big Tech? Subscribe to For the Content!
Jordan Peterson on Personality and Intelligence (2018) | Crowder Classicsyoutu.be