Each day we overwhelm your brains with the content you've come to love from the Louder with Crowder Dot Com website.
But Facebook is...you know, Facebook. Their algorithm hides our ranting and raving as best it can. The best way to stick it to Zuckerface?
Sign up for the LWC News Blast! Get your favorite right-wing commentary delivered directly to your inbox!
Politics
Don Lemon Unleashes on Biden's Questionable Mental Fitness for Office: 'I Can Hear Him, and I Can See Him'
June 16, 2022
The hit has gone out on Joe Biden. Way too many allies in the media are talking out loud about Biden's questionable mental faculties and pudding for brains. I'm not talking about a grand conspiracy of shadowy figures pulling strings, but there are people who want to run in 2024 who might want stories placed in the media about Biden not knowing where he is half the time. It's possible their names rhyme with Schamala Schmarris, Poot Buttgig, and Bernie Sanders. And one of them got to Don Lemon.
It's one thing for Lemon to question a very uncomfortable Karine Jean-Pierre about Biden's fitness to run for reelection. DOOCY had asked that day at a White House briefing, so it was in the news. It's another thing for Lemon to then back the truck over Biden the next day.
"I interviewed [Joe Biden] several times, when he was running for president and as president of the United States. I have interviewed him. And he has trouble sometimes connecting, and his answers sometimes don't make sense. And so I want to know, as a journalist, as an American, does this president have the mental and physical stamina to run again as president of the United States, considering the reports are coming out, and considering my eyes and my ears. I can hear him and I can see him every single day."
Throw in a few jokes about Joe Biden having dementia and pooping his pants, and it would sound like something we'd say here on the Louder with Crowder Dot Com website.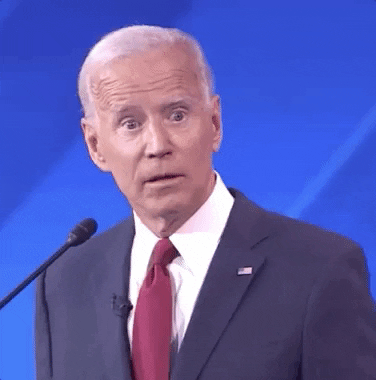 Lemon isn't wrong. We hear President Tapicoabrains being asked questions and answering entirely different questions, or forgeting what he said twenty seconds earlier. We see how Jill Biden has to treat the leader of the free world as a child to prevent him from embarrassing himself. Up until a week or so ago, corporate media had to pretend they did not. Otherwise, they would be forced to admit conservatives were right about Biden. It's simply not who corporate media is. They aren't that kind of people.
Democrats and the media (but I repeat myself) have decided it's time to leave Joe Biden at the horse track with a snack and a note pinned to his jacket. It's only a question of when they do.
Jimmy Kimmel and Biden Think You're a BIG DUMB IDIOT! | Louder With Crowderyoutu.be