Each day we overwhelm your brains with the content you've come to love from the Louder with Crowder Dot Com website.
But Facebook is...you know, Facebook. Their algorithm hides our ranting and raving as best it can. The best way to stick it to Zuckerface?
Sign up for the LWC News Blast! Get your favorite right-wing commentary delivered directly to your inbox!
Joe Rogan, who swears he's not right-wing, just told his 11 million listeners to 'Vote Republican'
August 29, 2022
Politics is funner some days than others. And I get the feeling Joe Rogan telling his 11 million listeners to vote Republican is going to be one of those days.
Rogan was having a kibitz with public health rebel and NFL sports player Aaron Rodgers. Rodgers, I'm sure some of you may have heard, was in the news a bit last year for doing the opposite of what the government guys told Joe Biden the science is. There were a lot of mistakes made by those government guys during the pandemic. Rogan's advice to make sure it never happens again? Vote Republican.
Rogan may have been a little glib. But he wasn't wrong. And he used Ron DeSantis, a man he has endorsed kinda in the past, as an example why people should.
"But you know, you look at guys like Ron DeSantis, who kept Florida open and had some pretty reasonable policies in terms of, like, what to do about Covid. And you know, he mapped it out on television."
Rogan went on to add how DeSantis was widely criticized for this, "where he was saying 'we need to protect our elders, we need to make sure that medical care is available for those people, and everyone else should be able to do whatever you want to do, and protect your freedom."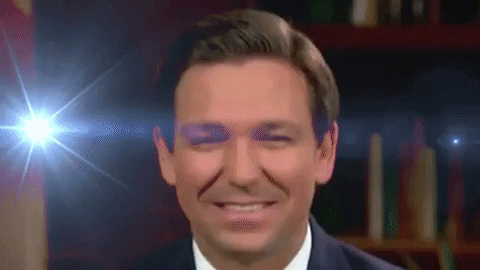 This is why, contrary to what some polls may say, I don't buy the Roe v. Wade overturn is something that is going to change the electorate or drive people to the polls. That's an issue with which Rogan vehemently disagrees (and is on the wrong side of history) with the right. He just got into an argument with Seth Dillon from the Babylon Bee over it. I'm sure a lot of Americans share Rogan's opinion on the issue.
But what the government did during the pandemic changed people. It affected them, which they'll never forget. And worse, it affected their kids. These two tweets from a more moderate, non-MAGA Republican friend lay it out. My money is on center-left and apolitical people feeling the same way.
It's going to take an election cycle or two to know for sure. But Joe Rogan is onto something.
The Louder with Crowder Dot Com Website is on Instagram now!Follow us at @lwcnewswire and tell a friend!
What The Laptop Meant to Biden Voters... | Louder With Crowderyoutu.be