Each day we overwhelm your brains with the content you've come to love from the Louder with Crowder Dot Com website.
But Facebook is...you know, Facebook. Their algorithm hides our ranting and raving as best it can. The best way to stick it to Zuckerface?
Sign up for the LWC News Blast! Get your favorite right-wing commentary delivered directly to your inbox!
Joe Rogan goes off on Hollywood's anti-gun hypocrisy: 'It's all guns save the day'
August 23, 2022
Hollywood celebrities are among the whiniest, anti-gun leftists out of all the anti-gun leftists. Also, they sure do love shooting guns in their movies and enjoy us giving them money to watch them shooting guns in those movies. Guns are always what saves the day. And pro-second amendment Joe Rogan can't help but notice the hypocrisy.
Rogan and Tim Dillon were discussing the latest about Alec Baldwin, an anti-gun leftist who accidentally shot and killed a woman because he doesn't know how guns work. Baldwin claimed he didn't pull the trigger. The FBI called bullplop. Rogan, who understands guns, had someone else who understands guns show him how it was bullplop... using the same gun.
This led to Rogan opining on how "f*cking wild" it is that Hollywood claims to hate guns, yet is far more responsible for promoting guns than the NRA or the special interests or whoever the new boogeyman is.
"All their best movies... It's all guns save the day. Guns kill aliens, guns kill werewolves, guns kill everyone. Everyone bad gets killed by guns. But guns are bad and you shouldn't have guns. It's crazy."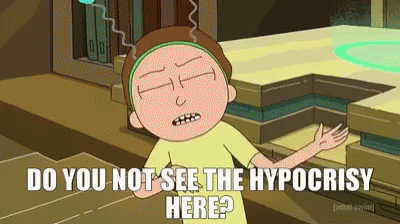 This has always made my eyes roll. These same leftists cry about America's "gun culture" that exists nowhere else on the planet. If that's true, it's not the person who has a Walther for home protection responsible for the gun culture. It's not the grandmother who stopped someone from entering her home who makes guns look cool (though, gun-toting grannies are always badass). It's not the fault of people who support the second amendment knowing what a government will try and get away with without a second amendment.
Guns are made to look cool by the same celebrities who don't understand why Americans think guns are cool. They should all pledge to no longer take part in movies that have firearms. See how that works out for them.
The Louder with Crowder Dot Com Website is on Instagram now!Follow us at @lwcnewswire and tell a friend!