Joe Rogan goes off on the three demons looking to control you: Trudeau, Newson, and whatsherface from New Zealand
January 20, 2023
Joe Rogan was having a kibitz with independent researchers Jimmy Corsetti and Ben van Kerkwyk. They were discussing the schmandemic and some of the insane lockdowns. Specifically, when it came to whatsherface down in New Zealand. AKA Prime Minister Jacinda Ardern. Though most of you will know her best as whatsherface down in New Zealand.
Rogan felt she was a demon, and named two others: Gavin Newsom and "Justin "I Feel Pretty" Trudeau.
There are so many of them. Justin Trudeau. Gavin Newsom. So many of these f*cking people, they seem benign. Then [SCHMOVID] came along and they saw the opportunity to control people and a "reason" to do so. We're all in danger. And they exaggerated that danger. You guys are f*cking demons.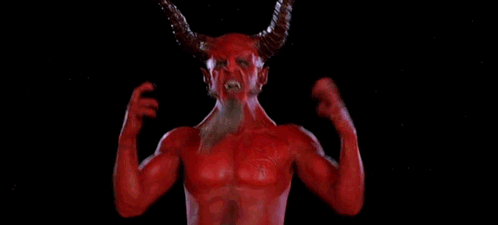 When it comes to demons, these three were the three pillars of "go f*ck yourself" during the pandemic.
Canada's walking pile of soy and hair goop declared marshall law on peaceful protestors. That's after police were sent to their homes based on Facebook posts supporting the freedom convoy.
Gavin Newsom locked kids out of school for not complying with the arbitrary restrictions. Restrictions, that he and his elitist friends didn't follow themselves.
Arden acted like allowing citizens to use the bathroom and visit family was a privilege. There was also that whole declaring war on free speech at the UN thing.
In Australia, there was no one leader who stood out as a demon. So we'll just call Australia hell.
People need to pay attention. It's one thing to say "don't trust leaders" and "freedom can be lost." Over the past two years, we saw it happen and saw who was responsible.
Editor's Note
LwC is on Substack now! Each day we overwhelm your brains with the content you've come to love from the Louder with Crowder Dot Com website.. but algorithms hide our ranting and raving as best they can. The best way to stick it to Big Tech? Subscribe to For the Content!
"She's So High" - Nancy Pelosi Parody | Louder with Crowderyoutu.be