Each day we overwhelm your brains with the content you've come to love from the Louder with Crowder Dot Com website.
But Facebook is...you know, Facebook. Their algorithm hides our ranting and raving as best it can. The best way to stick it to Zuckerface?
Sign up for the LWC News Blast! Get your favorite right-wing commentary delivered directly to your inbox!
Culture
Joe Rogan Goes on Most Patriotic Pro-Freedom Rant You'll Ever Hear, Takes Shots at CNN and Biden
August 07, 2021
Joe Rogan already has the ire of the left. His podcast allows him the freedom to express too many opinions leftist sh*tc*nts want deplatformed. This rant about freedom and dictatorships, and his concern about the direction our country is going in, is going to cause Joe Biden to have his soiled, adult diaper wedged up his rectum. The White House is going to declare Rogan a thirteenth person spreading all the "misinformation." Brian Stelter is going to cry into his breakfast cheesecake over Rogan having a bigger audience than anyone at CNN.
Seriously. Roll up Joe's rant, twist off both edges, and light it up!
Breakthrough Cases and Vaccine Passportsyoutu.be
People are dumb. They don't understand history. They don't understand human beings. They don't understand human nature. They don't understand the history of every single country that's ever existed other than the United States. Up until 1776, every f*cking country that has ever existed was run by dictators. All of them. [America] is the first one where you had elected officials. This is the first experiment in self-government that actually worked. And it created the greatest superpower the world's ever known. It's created the greatest cultural machine of art and creativity and innovation right f*cking here. And how did it do that? It did it through freedom. Because when you give people freedom, you let them do whatever the f*ck they wanna do, they find ways to succeed and grow and thrive.
Excuse me.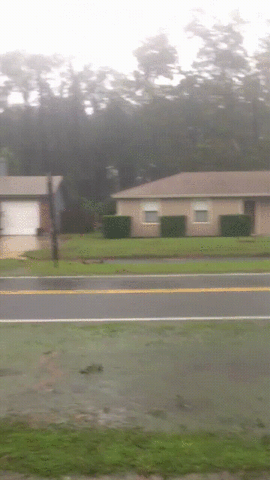 Okay, continue Joe.

But as soon as you put the boots to them. As soon as you tell them "you have to this, or you can't do that," now you have a mini dictator. You have one step close to a king. You're moving one step closer to dictatorship. That's what the f*ck is happening.
Joe Biden, I think he's talking to you.
Seriously. This isn't malarkey. Our puddingheaded president believes Americans "yield" their rights to him. This week alone, Joe Biden told Americans to shove their right to own property up their keister while admitting he doesn't give a rip about the constitution. He's continued his crusade against the second amendment reminding Americans he wants to eliminate most guns. Also, his administration wants to tax Americans per mile they drive their car and was hoping you wouldn't notice.
The new leftist tactic is to claim everything is a private health crisis. It's Biden's excuse for breaking the law with his eviction moratorium. It will be his excuse to go after guns, tax the middle class, and do anything else the people who run Biden want him to do.
That doesn't even get into Rogan's main gripe about v*cc*ne mandates. Like in New York City, where they are mandating business owners discriminate against a certain group of customers.
It's not about a "virus" anymore. People need to wake up and see that.
Get your content free from Big Tech's filter. Bookmark this website and sign up for our newsletter!
Part 2 | I'm Getting Heart Surgery #shorts #louderwithcrowderyoutu.be