Each day we overwhelm your brains with the content you've come to love from the Louder with Crowder Dot Com website.
But Facebook is...you know, Facebook. Their algorithm hides our ranting and raving as best it can. The best way to stick it to Zuckerface?
Sign up for the LWC News Blast! Get your favorite right-wing commentary delivered directly to your inbox!
Culture
Watch: Chaos reigns as an all-girl brawl breaks out at a baseball game, then their boyfriends need to get involved
April 18, 2023
It was a wild weekend in Chicago. Yes, again. I know you might think this an old post since there always seems to be a wild weekend in Chicago. But no, I mean this past weekend specifically. Though unlike the chaos in the streets that Chicago's mayor chalked up to "teens being teens," this was just an old-fashion brawl at the stadium.
The best thing? It was a girl-on-girl fight. At least, at first. Fights that girls start tend to need to be finished by the men with them.
WATCH THIS: A fight broke out at Saturday's Chicago White Sox game while "Knuck if U Buck" was playing. Security does nothing as brawl goes on for around 2 minutes as fists fly.

Video via @keevkidd pic.twitter.com/BPNLQtmzVv
— Breaking911 (@Breaking911) April 16, 2023
As far as I can tell, the fight was between Camo Pants and Martinez. Let your imagination run wild as to what started it. Camo Pants could have been a Cubs fan. Martinez could have taken CM Punk's side in the AEW drama while Camo Pants is all elite. Or, it could be a simple case of knowing what happens when the gals get one too many White Claws in them.
Whatever the excuse, my guess is that Camo Pants started it. When the ladies were finally pulled apart, Camo Pants did a middle-finger dance to taunt Martinez.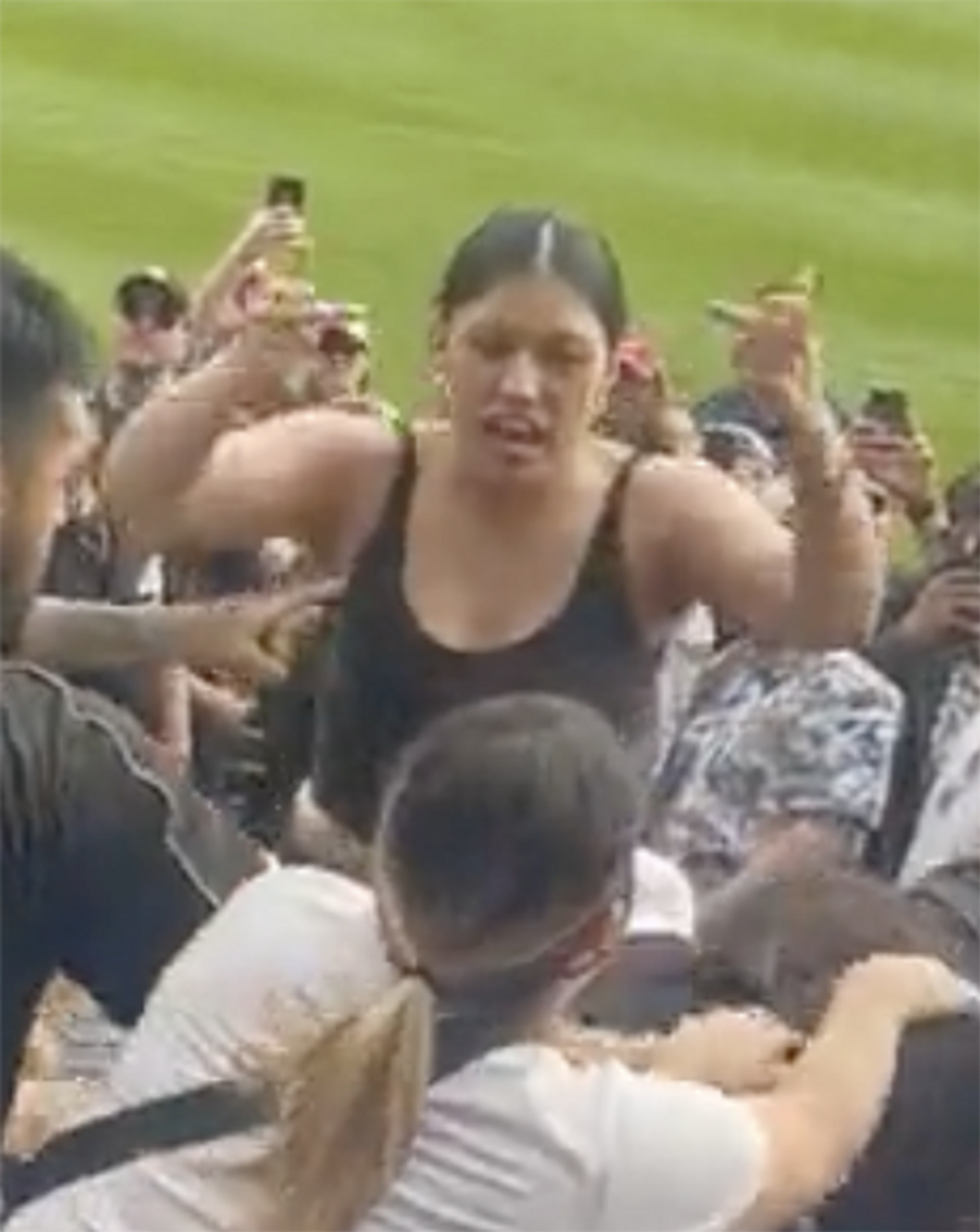 So Martinez hit her in the face with a Coke bottle.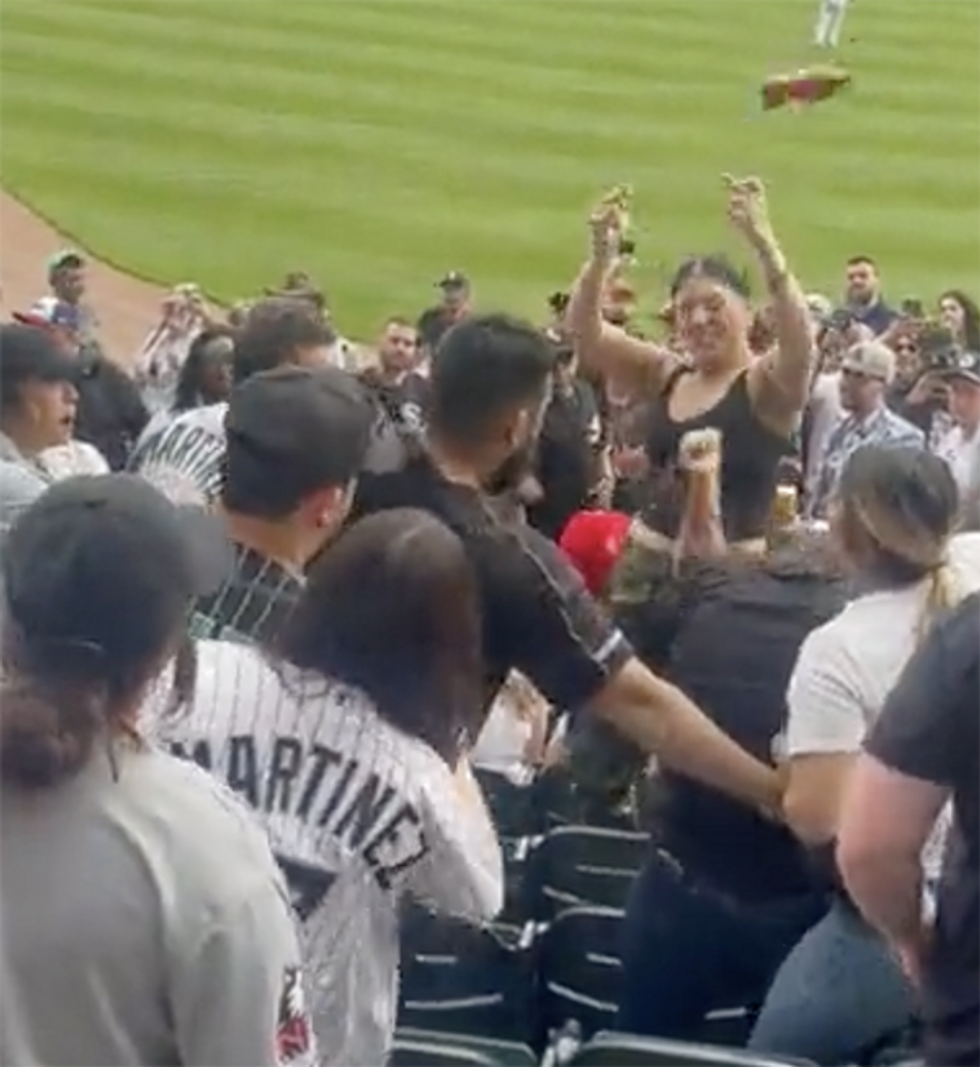 As is customary, fights started by girls need to be finished by men. Eventually, the dudes started throwing punches as well.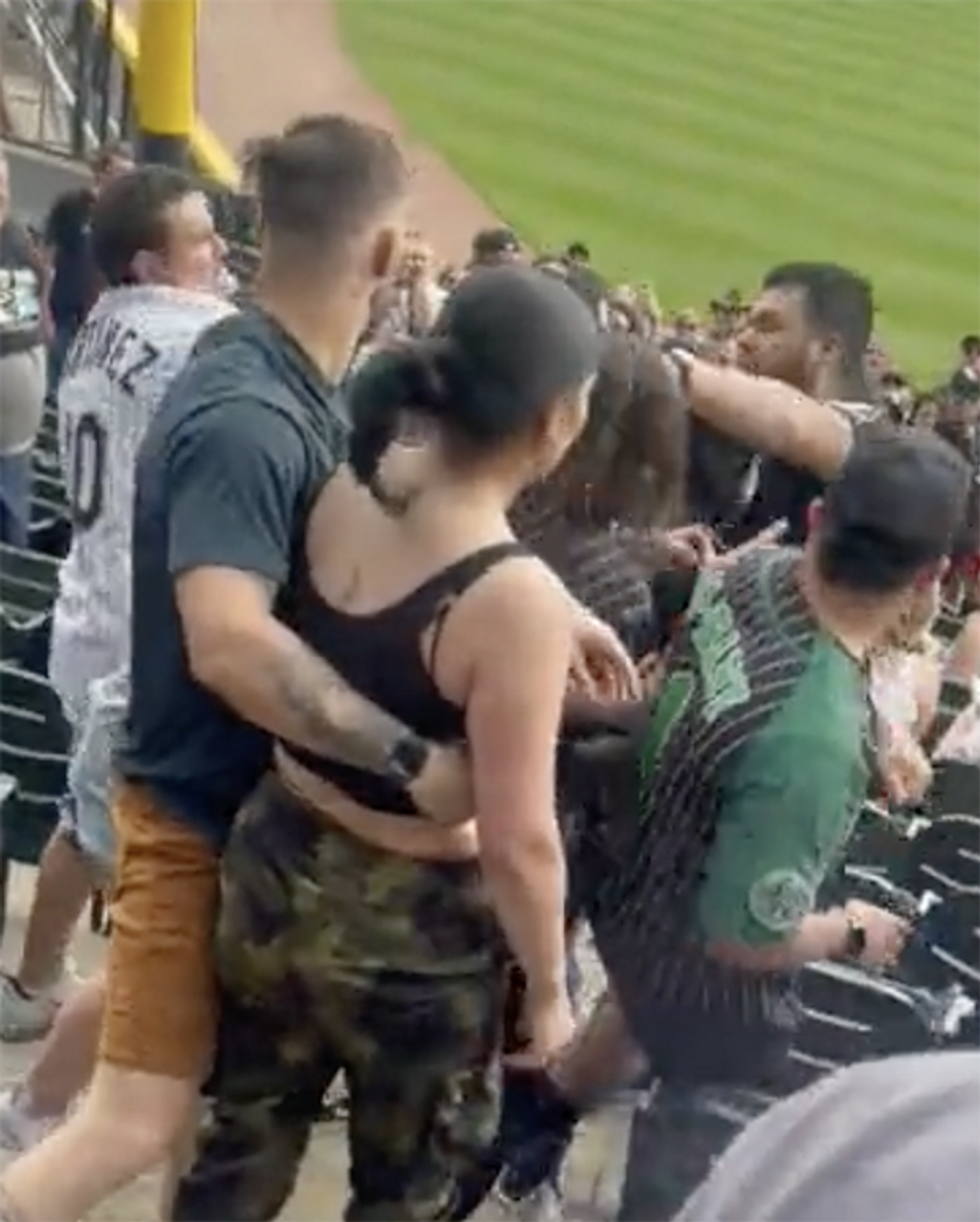 The fight ended when security...security? SECURITY?!
One of the security guards must have been the one filming the video. I'm sure that was the reason no one showed up to break up a two-minute-long fight in the stands.
><><><><><><
Brodigan is Grand Poobah of this here website and when he isn't writing words about things enjoys day drinking, pro-wrestling, and country music. You can find him on the Twitter too.
Facebook doesn't want you reading this post or any others lately. Their algorithm hides our stories and shenanigans as best it can. The best way to stick it to Zuckerface? Sign up for our DAILY EMAIL BLASTS! They can't stop us from delivering our content straight to your inbox. Yet.