'F*** your horse': Watch as a brawl outside of a gay bar turns into chaos in yet another crime-ridden progressive city
October 17, 2022
In the olden days, the word "gay" meant "happy." No one seemed happy as chaos unfolded outside of Minneapolis gay bar The Gay 90s. Except for the girls twerking on cars. They looked like they were having fun.
I know what you're thinking. "But Brodigan, wasn't Minneapolis one of the first places to defund the police?" Yeah, go figure.
One night in Minneapolis. Assaults and fights, cars blocking traffic, street racing - and this was just a fraction of what I saw and was able to capture in passing last night. pic.twitter.com/QFXwTfK29X
— Rebecca Brannon (@RebsBrannon) October 15, 2022
The video starts with this dude getting the bejesus beat out of him. Unclear is if this brawl was the catalyst that caused things to pop off, or if he was the guy leaving in an ambulance. Also unclear is if Minnesota Attorney General Keith Ellison is going to press charges against The Gay 90s for allowing crime outside of their business. He is suing two other small businesses for the gun crime that happens outside of their establishments.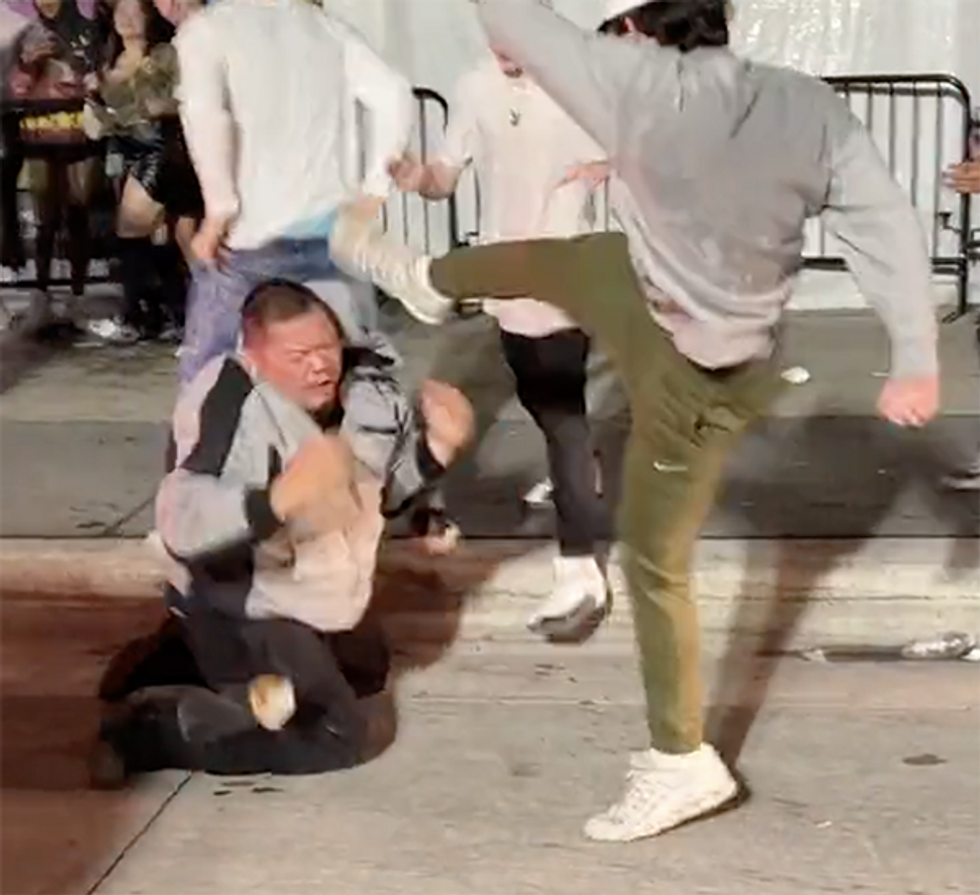 What's left of Minneapolis police attempted to disperse the crowd. A few ladies were upset about that and cursed out a police horse. Sadly, they kept a safe distance. It would have been hilarious if they didn't.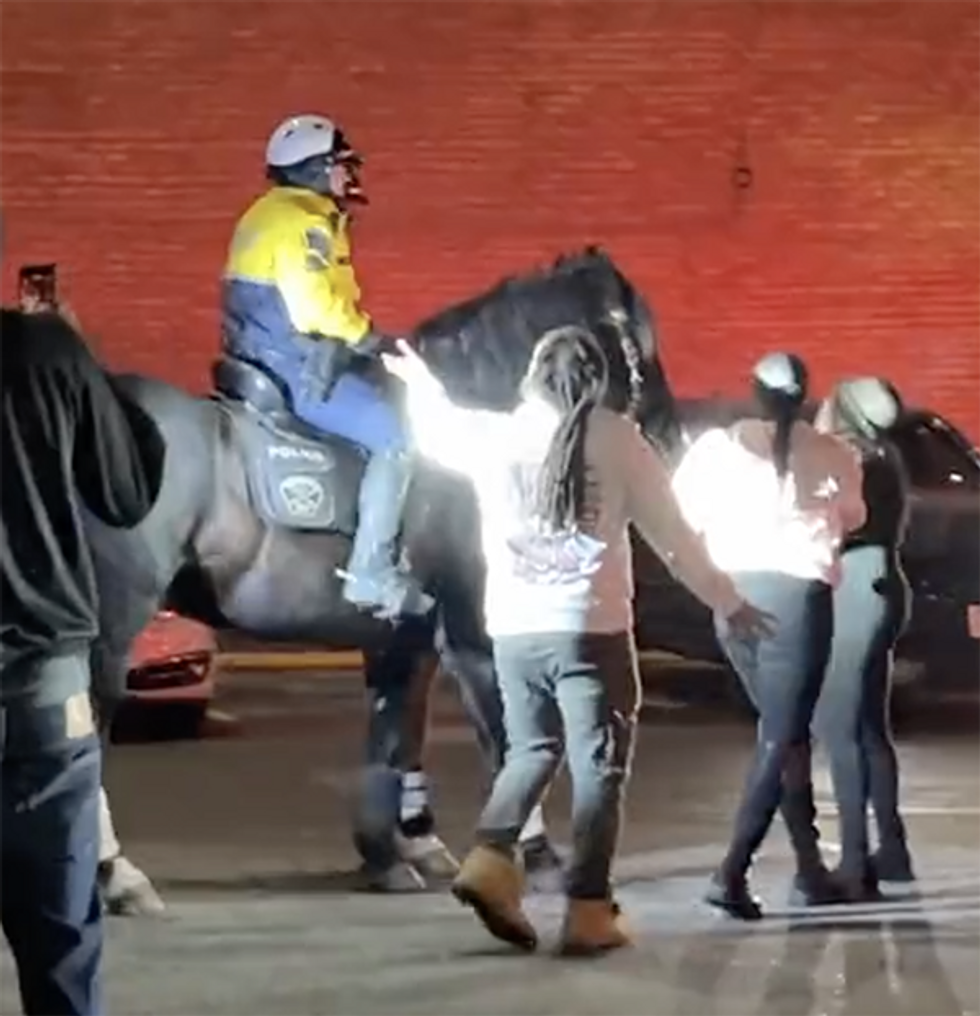 I still don't get the twerking.
The Daily Mail reports since the launch of the Democrat party-led "Defund the Police" movement, in Minneapolis:
Motor vehicle thefts are up 38.4%
Larcenies are up 24.8%
Property crimes are up 14.8%
Assaults up 8.8%
Overall crime in the city is up 15.9%
There have also been 93 people shot in the city, just shy of the 1995 record that earned the city the name "Murderapolis." Maybe there is something to the mayor's claims it's easier to buy a gun than an apple. Or, maybe the mayor is an idiot and it's the fault of his progressive policies.
Another Saturday night in another progressive city in America. Unrelated, voters list crime as their #2 issue as they prepare to vote next month.
Facebook doesn't want you reading this post or any others lately. Their algorithm hides our stories and shenanigans as best it can. The best way to stick it to Zuckerface? Bookmark LouderWithCrowder.com and check us out throughout the day!
Also follow us on Instagram, Twitter and Gettr!
WHITE TEACHERS Are On the Chopping Block! | Louder With Crowderyoutu.be