Watch: XXXL-sized Packers fan gets thrown down a flight of stairs, but it only makes him mad
December 20, 2022
The difference between "content" and "attempted murder" is bodily harm. That's why this video is two drunks getting into a fight at a football game and not Exhibit D in an investigation. I'm also assuming alcohol was involved. It was the upper deck. It was a football game. I have fulfilled my legal obligations. Draw your own conclusions.
Unclear is what caused the fight. Tons o' Fun is the only Packers fan in what appears to be a sea of Bears fans. My guess is Tons reminded Bears Nation how Aaron Rodgers owns every one of their asses. The Bears Superfan (B.S. for short) clapped back that Rodgers should be in prison jail. And that's all it took.
Tons o' Fun didn't put up much of a fight. Few big fat loudmouths can. B.S. -- no doubt mumbling something about mandates and The Science -- locked up and attempted to wrestle him to the ground. That's a lot of cheese curds to put down on an elevated surface at such a high altitude.
So he threw Tons down the stairs. It is but through the Grace of God that no one was walking up the stairs at the time. They would have been launched out of the way like they were bowling pins as the world's largest ball of fried foods came barrelling down. His pants didn't survive the fall either. That's what makes this embarrassing.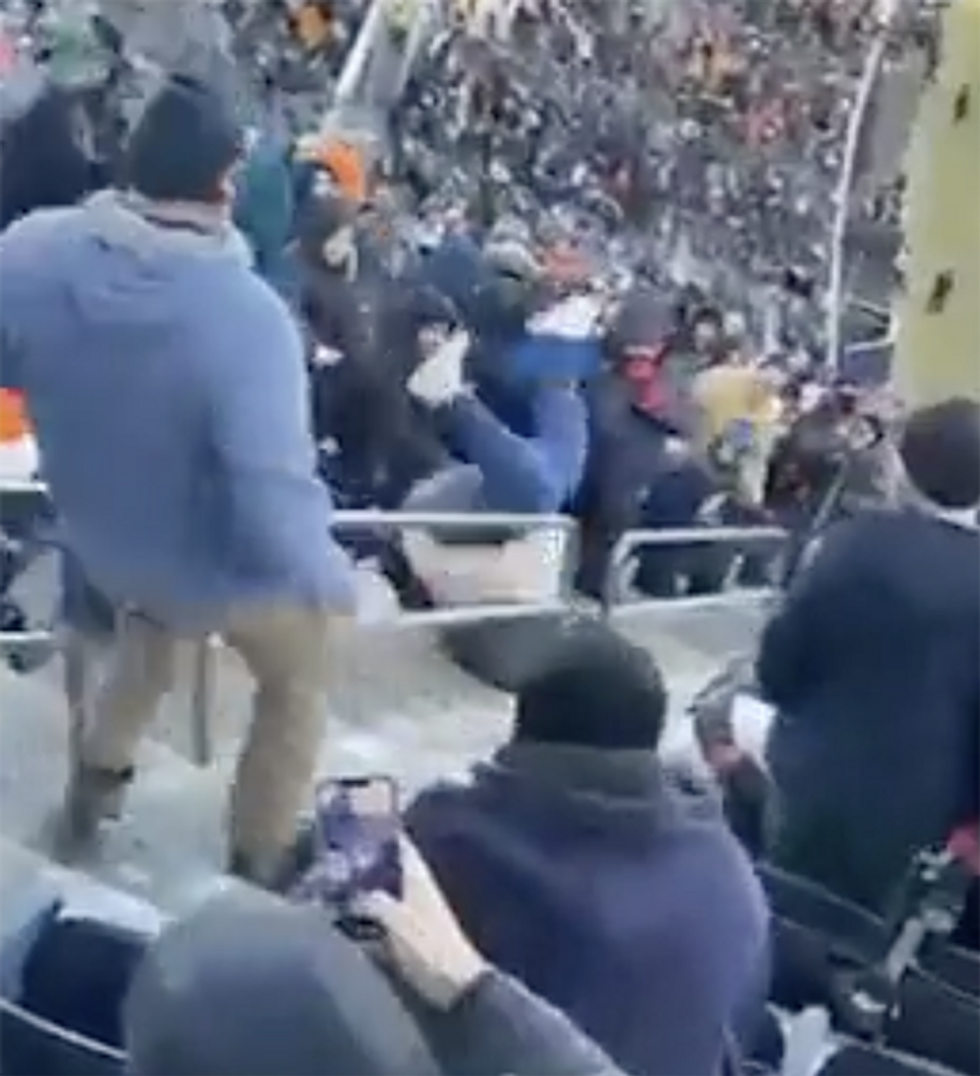 To everyone's surprise, Tons got right back up. He was angry before. Now he's pissed! No one throws him down the stairs like that. If I attempted to murder someone by throwing them down a flight of stairs and instead saw them walking back towards me with THIS look on their face...let's say B.S. was lucky he was wearing his brown pants.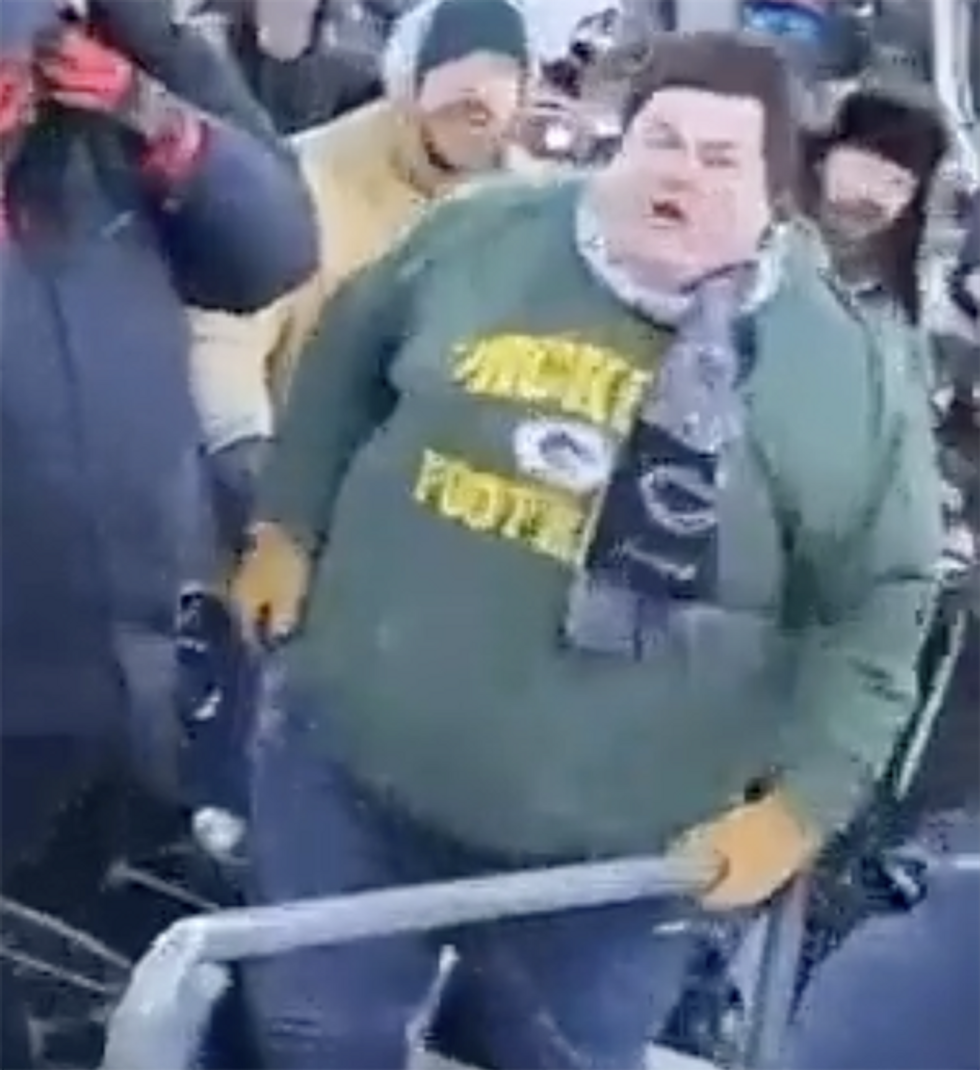 By the time Tons made it back to his assailant, his anger subsided. He looks like he laughed it off. Or he emasculated B.S. by telling him "your tackling is just like the Bears defensive line...MID!"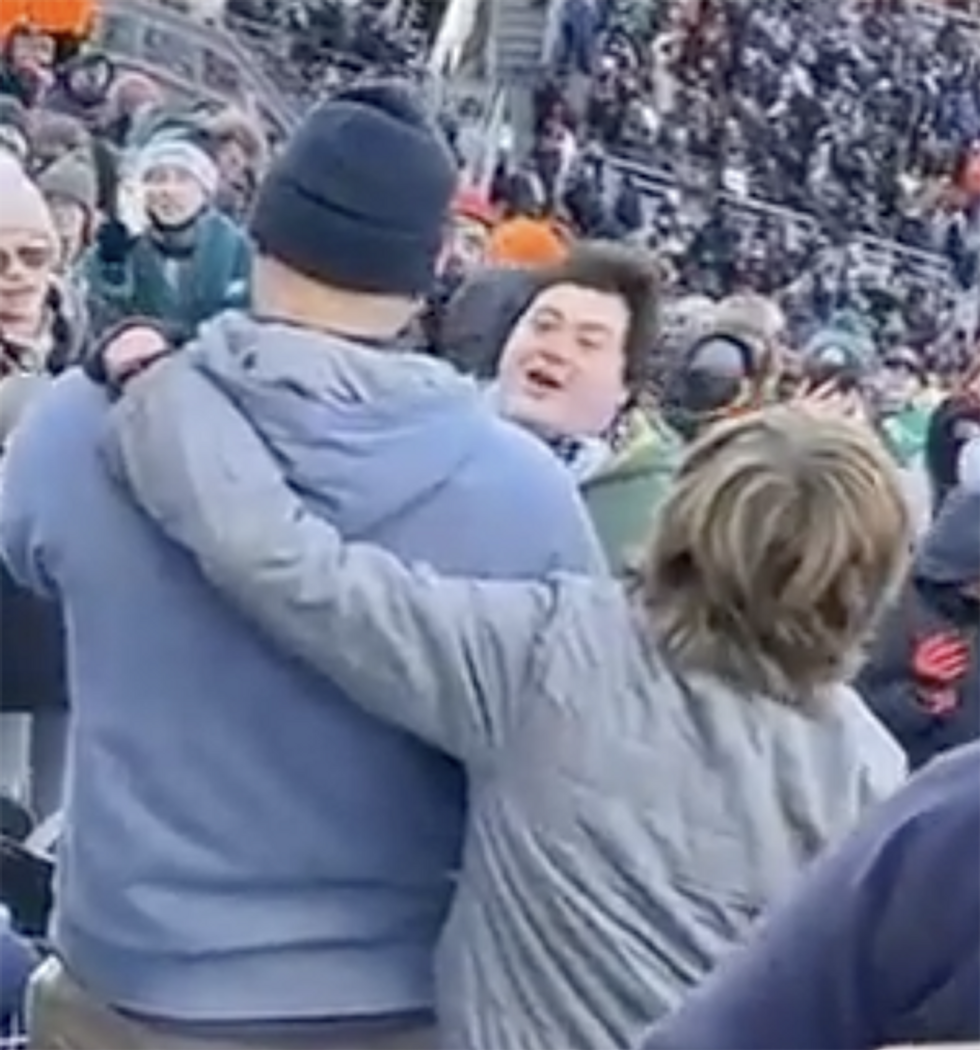 Then they bought each other a beer and all was forgiven. Hey, it's a football game! These things happen. Sometimes you yell. Sometimes you fight. Sometimes you test gravity and the structural integrity of the 400 section.
Editor's Note
LwC is on Substack now! Each day we overwhelm your brains with the content you've come to love from the Louder with Crowder Dot Com website.. but algorithms hide our ranting and raving as best they can. The best way to stick it to Big Tech? Subscribe to For the Content!
Crowder's World Cup HOT Take! | Louder With Crowderyoutu.be