Each day we overwhelm your brains with the content you've come to love from the Louder with Crowder Dot Com website.
But Facebook is...you know, Facebook. Their algorithm hides our ranting and raving as best it can. The best way to stick it to Zuckerface?
Sign up for the LWC News Blast! Get your favorite right-wing commentary delivered directly to your inbox!
Culture
Watch: Based dude asks girl to compare fat man vs fat women, and only one is labeled beautiful
March 12, 2023
Call this a sociological experiment. Or call it trolling. Either way, the results are fascinating. A curious dude interviewed a female subject and showed her pictures. It was a fat dude, two obese women, and two dudes with shredded abs.
Let's see what happens.
First, we compared a dumpy, shirtless, Ron Jeremy-looking bloke to a woman who makes Lizzo look like she has a normal BMI. Thankfully, she was wearing a shirt. Ron Jeremy scored a -1,000,000 out of ten. Fat Lizzo got a 10/10.
Next, we compared Fat Lizzo to two other shirtless dudes. But these bros hit the gym and were both shredded and jacked. They got a 3/10 and 5/10 respectively while maintaining Fat Lizzo's 10/10 because "OMG, she's majestic."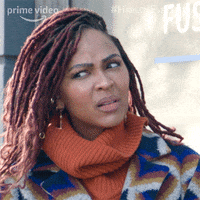 When the person conducting the experiment pointed out that Fat Lizzo was obese -- The Science says obesity is a BMI of over 30.0 -- the girl being interviewed accused the researcher of fat shaming.
Then came the conclusion that, at this point, I'm sure we all see coming. The researcher asked why it was fat-shaming to point out Fat Lizzo was obese, yet not fat shaming for Ron Jeremy to be given a negative million out of ten.
"Because...oh my God, shut the f*ck up you little white Ed Sheeran...."
And then she disconnected the call.
I feel like we've all learned a lot today. Thank you based dude for this thought-provoking experiment.
Editor's Note:
It's official. MugClub. Is. Back.
Everyone here at the team is thrilled to inform you that MugClub relaunches on March 20, 2023. It is bigger, it is better, it is more affordable, it will include MORE content than ever AND it's powered by Rumble!
Did I mention that the annual price has been lowered from $99 to $89?