Each day we overwhelm your brains with the content you've come to love from the Louder with Crowder Dot Com website.
But Facebook is...you know, Facebook. Their algorithm hides our ranting and raving as best it can. The best way to stick it to Zuckerface?
Sign up for the LWC News Blast! Get your favorite right-wing commentary delivered directly to your inbox!
Abortion
'Be Offended': Rep. Matt Gaetz Drops Mic on Abortion Protesters, Says What Every Man With Eyes Is Thinking
July 25, 2022
Look, I could point at so many examples that would prove what you're about to hear right, but I don't think it's necessary. Why isn't it necessary? Because you have eyes, and you've been paying attention, and sometimes the truth is just, well, just that easy to see.
But to tell the media exactly about that easily observable truth, we have Rep. Matt Gaetz.
\u201cReporter: Is it safe to say that, based off your comments, you're suggesting that these women at these abortion rallies are ugly and overweight?\n\nGaetz: Yes. \nhttps://t.co/HfqPkriiJC\u201d

— No Cap Poso \ud83c\uddfa\ud83c\uddf8 (@No Cap Poso \ud83c\uddfa\ud83c\uddf8) 1658779455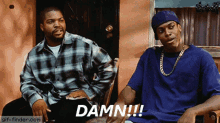 I'm going to need someone to add the obligatory "Thug Life" accouterments to this clip. It took me a full five minutes to stop laughing, and I put it here to share that same joy with all of you.

And while the reporter is obviously asking the question for an audience of feminists who will indubitably go absolutely ape-sh*t insane over such comments, she doesn't actually seem too upset. Probably because she, too, understands that this is just the truth. Many of the same beached whales and unkempt hippos holding signs telling men to stay out of their vaginas have absolutely nothing to worry about because no man wants to have anything to do with any part of them, let alone their vaginas.
And the relatively physically attractive abortion-loving protesters have souls like black tar monsters that they, too, are abhorrent beasts no man in his right mind wants anything to do with. No man finds an angry, shrill, hairy armpit-having feminist attractive, and the creepy beta-males who do happen to cuddle up next to them are gross weirdos who are only hooking up with them because they know she's going to abort the baby if he happens to knock her up. Yet another truth.
This became a little heavier (pun intended) than I had originally meant for it to be. I just hope everyone got as hearty a chuckle as I did.
The Louder with Crowder Dot Com Website is on Instagram now!Follow us at @lwcnewswire and tell a friend!
We Gaze Upon Women Made Horrors Beyond Our Comprehension | Louder With Crowderwww.youtube.com