SHOW NOTES: President Biden Admin Bows to China AGAIN!
May 26, 2021
Today, we illustrate what John Cena and Joe Biden have in common. HINT: It involves China and bending over. Also, antisemitic hate crimes are on the rise even though the media wants to ignore them. Gov. Gretchen Whitmer is a hypocrite. ESPN hates Tebow. And there were gunshots at the George Floyd Square memorial. Go figure.
LOG ON TO MUG CLUB TO WATCH TODAY'S SHOW!
ALL THE TIMES WHITMER BROKE HER OWN COVID RULES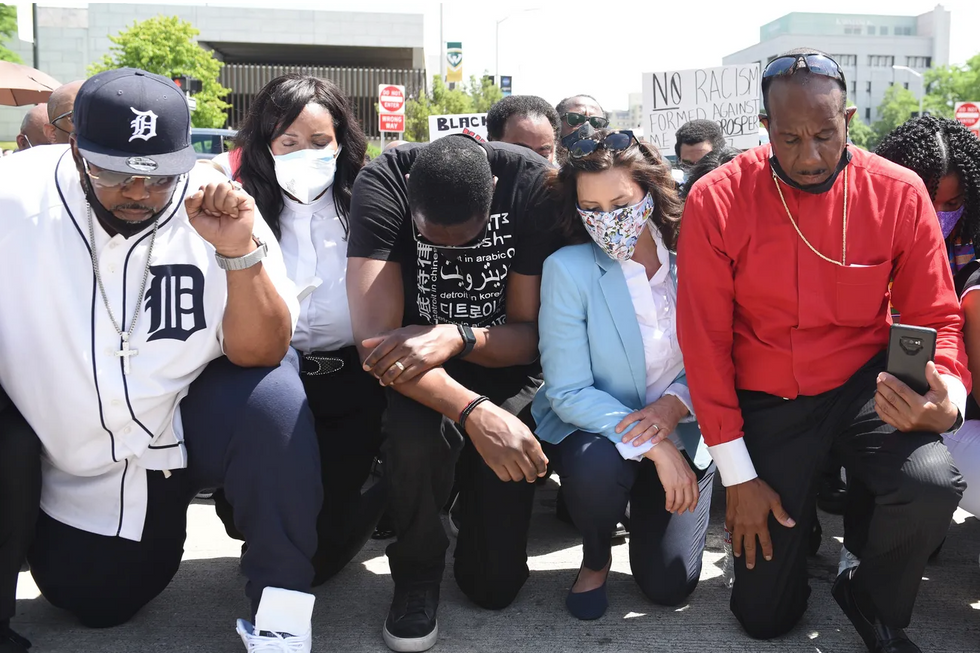 TIM TEBOW

Last week, Tim Tebow signed a contract with the Jacksonville Jaguars as a tight end. SOURCE: ESPN
Stephen A. Smith, who claimed Tim Tebow was just benefitting from "white privilege." SOURCE: LwC
Why did Tebow get a shot in the NFL as a tight end?

According to Urban Meyer, Tebow got a workout with the Jaguars because they were very concerned about the tight end position and lack of depth in the draft at tight end. The tight end coach worked him out and he was given a shot at making the team. SOURCE: Sports Illustrated
Despite the facts, Stephen A goes one step further and claims that the protests (aka riots) following George Floyd's death were about the proverbial "knee on our neck" and this is just another example.

Colin Kapernick facts
Looking for a fashionable way to support Louder with Crowder? Get your swag at Crowdershop today!