Each day we overwhelm your brains with the content you've come to love from the Louder with Crowder Dot Com website.
But Facebook is...you know, Facebook. Their algorithm hides our ranting and raving as best it can. The best way to stick it to Zuckerface?
Sign up for the LWC News Blast! Get your favorite right-wing commentary delivered directly to your inbox!
Liberal Media
CNN: Saying 'Let's Go, Brandon' is Totally Another Insurrection Against Joe Biden's Presidency
December 27, 2021
It's difficult to quantify what the dumbest thing said on CNN was in 2021, but this has to rank in the top five. A random dude tricked Joe Biden into saying "Let's Go, Brandon," which LwC readers know is the family-friendly version of "F*ck Joe Biden." The content creators at CNN think it's the worst, most offensive thing said to a president since Americans disagreed with Barack Obama about taxes. Ron Brownstein from The Atlantic took it a step further, claiming it's just another insurrection.
This is a bad take, and Brownstein should feel bad.
CNN is PISSED that a parent would say "Let's Go Brandon" to Biden directly. Analyst says it's ungracious. It's juvenile. It's reprehensible...and (this is CNN)...it's about "insurrection." pic.twitter.com/vRRIZagEvb
— Tim Graham (@TimJGraham) December 26, 2021
"I don't think it's fundamentally about incivility. I think it's fundamentally about insurrection."
"The whole 'Let's Go, Brandon' motif is the reflection of the view two-thirds of the Republican base driven by Trump's false claims and the Big Lie that Biden is an illegitimate President."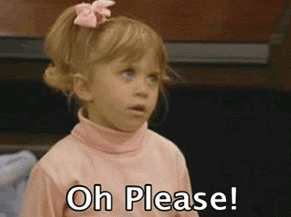 Riiiiiiiight. Or--and I'm just spitballing here--it's just people having fun at the expense of a politician they don't like. You know, just like the "insurrection" people from Brownstein's party led against George W. "Literally Hitler" Bush or against any American who dared disagree with Barack Obama on any issue. People like--and again I'm just spitballing--Vice President Joe Biden saying if Mitt Romney was elected president, he'd put "y'all" back in chains. It's funny how "patriotic dissent" turns into incivility depending on who it's directed against.
And I understand January 6 was the best thing to happen to CNN. It's allowed them to keep creating news-entertainment content about Donald Trump. But "Let''s Go, Brandon" and/or "F*ck Joe Biden" has nothing to do with January 6. It has to do with January 20 thru December 27. A lot has happened during that time: a border crisis, recklessly pulling out of Afghanistan, inflation, anti-science mandates, Biden's utter disregard for the constitution, an alleged pooping incident at the Vatican, and a never-ending pandemic that would have Ron Brownstein shouting "Let's Go, Brandon," too, if Brandon were a Republican.
Joe Biden has been a terrible president. Some of us have chosen to have fun with it.
Get your content free from Big Tech's filter. Bookmark this website and sign up for our newsletter!