Each day we overwhelm your brains with the content you've come to love from the Louder with Crowder Dot Com website.
But Facebook is...you know, Facebook. Their algorithm hides our ranting and raving as best it can. The best way to stick it to Zuckerface?
Sign up for the LWC News Blast! Get your favorite right-wing commentary delivered directly to your inbox!
F*** Joe Biden
Watch: Flight Attendant Harasses Passenger Over His 'Let's Go Brandon' Mask in Flashing LED Lights
January 29, 2022
Masks suck and having to wear one while flying is anti-science. Unfortunately, Joe Biden and the people who control Joe Biden are all anti-science, too, and they make the rules. That gives you, a based legend in the making, three options. You can not fly. You can refuse to wear a mask and wind up on the terrorist no-fly list. Or you can f*ck with people. Option C is the preferred one. We've seen a dude fly with red panties on his face. We've seen a bro fly with a french fry hanging out of his mouth the whole flight. Now, we have this king, wearing a mask with a flashing LED light message. "FJB" and "Let's Go Brandon."
Spirit Airlines was not amused. And I know what you're thinking. "But Brodigan, Spirit is a joke of an airline. How could their flight attendants not have a sense of humor?" That's an excellent question. Spirit might charge passengers extra to be serviced by an employee with personality. Instead, our man here got stuck with the fun police.
"It's offensive. It can be to some people, so we're not going to go back and forth. Just go ahead and put the blue [mask] on, okay?"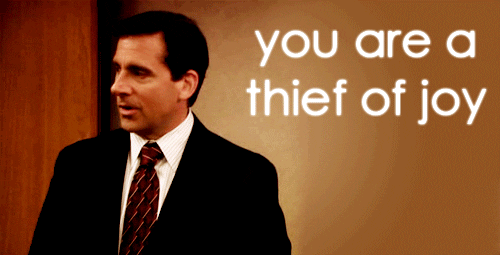 I don't need to remind you what "Let's Go, Brandon" means, do I? I see other articles recapping what "Let's Go, Brandon" means but I feel like the Louder with Crowder Dot Com website faithful knows what "Let's Go, Brandon" means.
If I could offer future legends a piece of advice. I wouldn't do the "I thought this was America" thing. I'd play stupid. Brandon is your friend who is battling leukemia. Your school sold these masks to help his family with medical bills. Everyone is wearing these masks to send positive vibes out into the universe as Brandon goes for what will hopefully be his last treatment. Forcing you to take the mask off shows that Spirit Airlines wants Brandon to die. Please don't make my friend die.
You know, something like that.
The Louder with Crowder Dot Com Website is on Instagram now!Follow us at @lwcnewswire and tell a friend!
Crowder Undergoes Wikipedia "Neutrality Training" | Louder With Crowderyoutu.be