Each day we overwhelm your brains with the content you've come to love from the Louder with Crowder Dot Com website.
But Facebook is...you know, Facebook. Their algorithm hides our ranting and raving as best it can. The best way to stick it to Zuckerface?
Sign up for the LWC News Blast! Get your favorite right-wing commentary delivered directly to your inbox!
International
Watch: 'F*** Joe Biden' chants make a triumphant return...while Joe was in England for the Queen's funeral
September 20, 2022
Never in the history of America has one word become so synonymous with a US President than the word "f*ck." Yet, "F*ck Joe Biden" rolls off everyone's tongue easier than simple sentences for President Brandon. It's so fun to yell. When Biden was in town for the Queen's funeral, our English exes yelled it as his limo drove by.
This is not the first documented case of a European "F*ck Joe Biden" chant. The I-talians chanted it once as they marched past the US Embassy. But this is the first time we've seen Euros chant it AT Joe Biden. And while other world leaders earned the Brits' disgust by murdering the other Queen, Biden got yelled at due to his mere existence.
Unclear is what exactly Mr. Biden has done to incur the wrath and ire of the Brits. We can all name five things off the top of our heads that cause Americans to peacefully protest by suggesting Joey fornicate with himself. But you think England would be distracted with their own embarrassments like Prince Andrew.
The disapproval might be the result of the rude way Biden was thirty minutes late to the Queen's funeral and had to wait outside while the other world leaders had already taken their seats. But in Biden's defense, they may have been concerned about another (alleged) bathroom incident like when he was supposed to meet the Pope. Biden already blew ass in front of the Royal Family and Carmella won't shut up about it. Again, "allegedly." Discretion is the better part of... you know, the thing.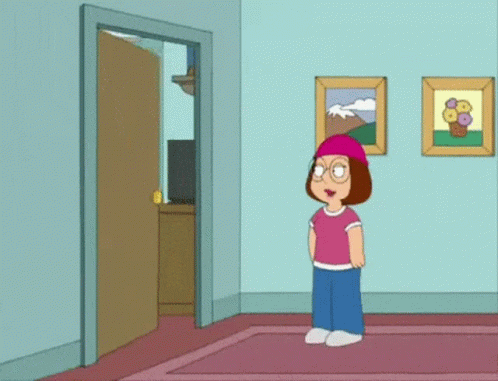 And, since I'm sure you're wondering, that is, in fact, The Beast that Biden is running in. King Charles wanted all the world leaders to take a bus in order to keep a smaller carbon footprint. Joe Biden had his own car flown in instead.
The Louder with Crowder Dot Com Website is on Instagram now!Follow us at @lwcnewswire and tell a friend!
"Biden Farts" Baby Shark PARODY | Louder With Crowderyoutu.be