Californians Throw Conniption After 'Derogatory Slogan' Stamped on Official Government Postage
July 22, 2022
There have been several amazing uses of the "Let's Go, Brandon" phrase. There are even people who use "Brandon" to refer to our slow-brained, recently COVID-stricken, geriatric president. This instance might be vying for the best troll award, though.
Thank you, Not the Bee, for digging this one up.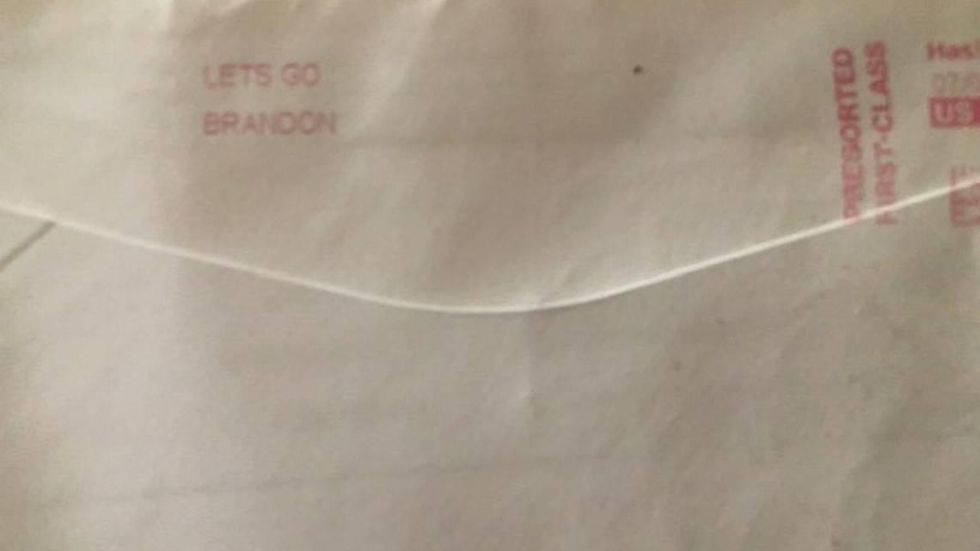 In Stanislaus County, located in Northern California, residents are getting all pissy because some mail went out stamped with the phrase "Let's Go, Brandon." I say some mail, but it was over 500 pieces of official post from the county. In California. Where they don't take too kindly to the kind of politics that would lead one to utilize such a phrase. So, it's hilarious, And it's especially hilarious when the news interviews a wackadoodle about it.
"Lets Go Brandon" Stamped Onto Tax Letters And Sent To 100s Of Stanislaus County Residentsyoutu.be
This angry hag says it was a crime for a "misprint" to be sent out on envelopes? Now, we can quibble about whether it should have been done, how professional it was, and who might need to be disciplined at the contractor who printed the envelopes, but a crime? That's more than a little stretch if you ask me. I might be biased, but I find it funny. It isn't as if the documents themselves were stamped. It was the envelope.
Frankly, I doubt many people even noticed. I'm willing to bet this entire thing only became a story because this one angry woman with nothing better to do decided to get really loud. Any takers? I bet if that envelope was sealed with a rainbow flag stamp, this woman wouldn't make a peep.
Whatever. It was some innocent fun from some guy working a printer who probably doesn't have a whole lot to laugh about as he sits at his little desk. My hat goes off to him, and I hope his boss doesn't give him too hard a time.
The Louder with Crowder Dot Com Website is on Instagram now!Follow us at @lwcnewswire and tell a friend!
Sports Fans Have A Message for Joe Biden | Louder With Crowderwww.youtube.com