Each day we overwhelm your brains with the content you've come to love from the Louder with Crowder Dot Com website.
But Facebook is...you know, Facebook. Their algorithm hides our ranting and raving as best it can. The best way to stick it to Zuckerface?
Sign up for the LWC News Blast! Get your favorite right-wing commentary delivered directly to your inbox!
Culture
Watch: Dude Gets Thrown Off Plane for Wearing Red Thong as Mask, Drops All-Time Greatest Anti-Mandate Quote
December 17, 2021
Yesterday, the CEOs of two airlines were on Capitol Hill arguing against mask mandates on planes. The mask mandates don't exactly follow "the science" as the people who control Joe Biden like to say. Earlier this week, a dude flying United Airlines illustrated that by wearing a red thong on his face as a mask. He was not the first person who has worn women's underwear to make a point about masks. He did, however, shatter the glass ceiling by becoming the first person to be thrown off of an airplane for wearing red panties on his face. Meet your new hero, Adam Jenne.
As you see in the video, both Jenne's nose and mouth were perfectly covered by the red thong. Ten bucks say others on the plane wearing "proper" masks were not wearing them as properly as Jenne was wearing his. The airline didn't care. Jenne walked off the plane without incident. Then he dropped the all-time greatest anti-mandate quote ever:
"There's nothing more absurd than having to wear a mask until I get to cruising altitude so that I can order Tito's by the double and snack on pretzels, and illustrating that absurdity by wearing women's underwear on my face sounds perfect."
Quick side note and this goes out to the entire internet: I don't know how no one has created a Conor McGregor "red panty night" .gif yet, but I'm very disappointed in all of you.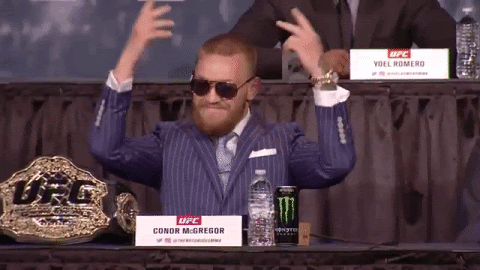 What makes this a 10/10 video is seeing other passengers walk off the plane in solidarity. Even people who were wearing a "proper" mask "properly." Mask or anti-mask, everyone is tired of bullish!t and we all need to have each other's back.
So, cheers to Adam Jenne! As we compile our list of top anti-mandate patriots of 2021, you just made the list.
Get your content free from Big Tech's filter. Bookmark this website and sign up for our newsletter!