Each day we overwhelm your brains with the content you've come to love from the Louder with Crowder Dot Com website.
But Facebook is...you know, Facebook. Their algorithm hides our ranting and raving as best it can. The best way to stick it to Zuckerface?
Sign up for the LWC News Blast! Get your favorite right-wing commentary delivered directly to your inbox!
Joe Manchin Defecates All Over Progressive Hopes and Dreams, Tells Dems He's Killing Biden's Agenda Again
July 15, 2022
He'll screw progressives
just for sh*ts and giggles!
Joe Manchin is there!
I won't call Joe Manchin a real American hero. He's still a Democrat and, therefore, on the wrong side of a lot of history. But the enemy of my enemy is my content. Manchin is the only thing standing in the way of Joe Biden's agenda screwing the country up more than it has. He's Lucy holding the football if the football is "Build Back Better," and Chuck Schumer is Charlie Brown. And when all you can do is write about it, sometimes you just revel in the chaos.
Manchin WAS negotiating with Schumer for "Build Back Better-ish" to give Democrats a "win" to take into the midterms. Then we broke another record for inflation. Joe told Chuck two words that Schumer must be used to hearing.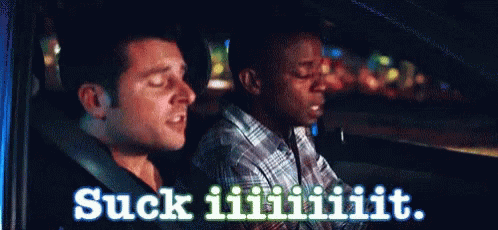 Manchin informed Chuckles--he didn't bother talking to any other Democrats--that the government spending on climate and tax hikes on Americans are non-starters. Though, the Senator will allow "curbing pharmaceutical prices and extending federal subsidies for buying health care coverage." For now. This was already the $1 trillion version of the $2 trillion waste of taxpayer money that Manchin put the kibosh on in December.
The rub is Democrats view their success depending on how much taxpayer money they spend. They're hoping for a sweeping package they could take to their base and say, "See, we're doing something," while pointing out Republicans aren't do anything. Which is not true. Republicans are doing something. They are staying out of the way.
The GOP has always been expected to vote against any sweeping regulation in unison, saying that any new measure would "worsen inflation by boosting spending and raising taxes." Because two of the things that make inflation worse are--wait for it--raising taxes and increased government spending.
This is a developing story. Progressive special interest groups have yet to embark on any performative slacktivism against Manchin as of yet.
The Louder with Crowder Dot Com Website is on Instagram now!Follow us at @lwcnewswire and tell a friend!
LIES! Elizabeth Warren Falsely Blames "Big Kroger" for Inflation? | Louder With Crowderyoutu.be