Watch: Nancy Pelosi Short Circuits Trying to Explain Massive Spending Bill, Makes Joe Biden Sound Coherent
November 06, 2021
Nancy Pelosi, Madame Speaker, the intellectual leader of liberalism, is what we in the blogging profession call "old AF." As we see with Joe Biden, one's brain turns to tapioca pudding after a certain age. Then at that age, Democrats put them in charge of the country. Pelosi seems less and less lucid every time she attempts to address the press. Maybe having social media influencer Rep. AOC constantly chirping at her broke her spirit. It's clear Nancy is no longer with it. Instead of being in line for succession, she needs to be in a home. Sitting next to Joe Biden on a front porch and dueting on "I Remember it Well." That's an old-head reference, zoomers. Google it.
Here is Nancy trying to explain to reporters the latest disarray Democrats found themselves in. "Stroke or Glitch" is an accurate description.
"The thing is that um, Bernie likes pie. But Manchin doesn't like pie. And Robert Byrd told me when pies used to only cost a nickel. Also, Steny Hoyer is no longer leader. I've replaced him with a horse named Ransom. Better Ransom than the house progressive caucus. Where am I? What happened to my pants?"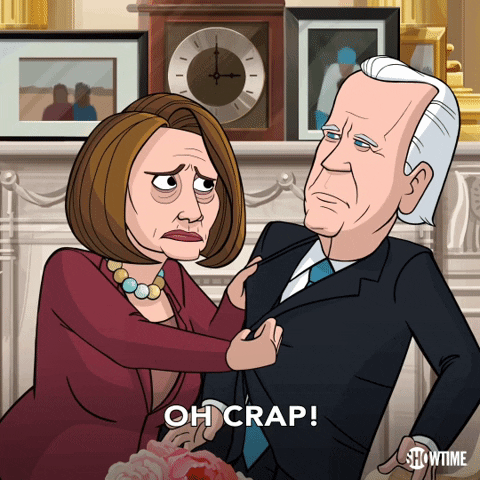 The truth of the matter is, Nancy Pelosi made things too hard on herself. The more she tries to think, the more her brain puts the words in the wrong order. She could have just gone out and said "my plan is for enough Republicans to sell out like they usually do." Then have her aide hand her a prune frappuccino and pretend she doesn't smell what comes next.
It's one thing when the Democratic Party is in disarray. When what's left of Nancy Pelosi's and Joe Biden's coherency is in disarray, it presents a bunch of new problems.
Get your content free from Big Tech's filter. Bookmark this website and sign up for our newsletter!
RANT: Why The Left Calls You a SCIENCE-DENIER! | Louder With Crowderyoutu.be