Each day we overwhelm your brains with the content you've come to love from the Louder with Crowder Dot Com website.
But Facebook is...you know, Facebook. Their algorithm hides our ranting and raving as best it can. The best way to stick it to Zuckerface?
Sign up for the LWC News Blast! Get your favorite right-wing commentary delivered directly to your inbox!
Watch: Nancy Pelosi Claims Americans Can't Understand the State of the Union Without Joe Biden Explaining
March 01, 2022
Joe Biden is giving the State of the Union address. His mission is to convince the American people the state of the union isn't terrible and that Biden himself isn't a chucklehead who has no idea what he's doing, where he is, and who pooped in his pants. The Democrats have settled on the talking point that the American people are too stupid to realize what an awesome job Joe has been doing. Blaming America for Biden's puddinghead is nothing new. Biden this week questioned the American people's mental capacity. And along comes Nancy Pelosi saying Nancy Pelosi things.
Nancy was asked about Biden's sinking poll number and questions about his mental acumen. It's ironic since Pelosi herself is a single botched Botox job away from thinking she's a head of lettuce. Pelosi says the State of the Union is important because without Joe Biden explaining to the American people what the state of the union is, Americans can't understand what the state of the union is.
"For people to appreciate what the president has done and working together with the Congress, they have to know what it is. President Lincoln said..."
Time out.
The fact she is quoting Lincoln means someone researched that quote for her. The fact someone researched that quote for her means someone wrote what she said. Someone writing what she says means this is a premeditated talking point someone with an alleged brain thought was good.
Ok, continue.
"...'public sentiment is everything. With it you can accomplish almost everything. Without it practically nothing.' But people have to know for public sentiment."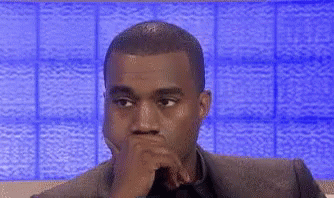 I'll be honest, Ted Cruz's preview of SOTU was better.
Democrats are really going with, "Things are awesome, and if you disagree, you're stupid." That's the message they are running with. That and how all parents should shut up. God bless them for doing so.
The Louder with Crowder Dot Com Website is on Instagram now!Follow us at @lwcnewswire and tell a friend!
The Current State of Public Education... Yes This IS REAL. #shortsyoutu.be