Each day we overwhelm your brains with the content you've come to love from the Louder with Crowder Dot Com website.
But Facebook is...you know, Facebook. Their algorithm hides our ranting and raving as best it can. The best way to stick it to Zuckerface?
Sign up for the LWC News Blast! Get your favorite right-wing commentary delivered directly to your inbox!
Politics
Pelosi's Brain Goes to Mush, Forgets Who's President, and Claims Support for the Obama Agenda
September 28, 2021
Here's the dilemma I find myself with. It's not funny when both the president's and the House speaker's brains turn to cottage cheese before your very eyes. Yes, they are both old AF. If they were normal employees, they would have been forced into retirement a decade ago. These are the people who run our country, and we're lucky if they know where they are or remembered to put on underpants in the morning.
On the other hand, I'm a petty blogger and Nancy Pelosi is a wretched human being. And this is a senile brain fart instead of one of her silent but deadly old-lady farts. She usually blames those on Chuck Schumer.
Who Does She Think Is President? Nancy Pelosi Calls Biden's "Build Back Better" The "Obama Agenda"youtu.be
Because, like I said, I'm the Mayor of Pettytown: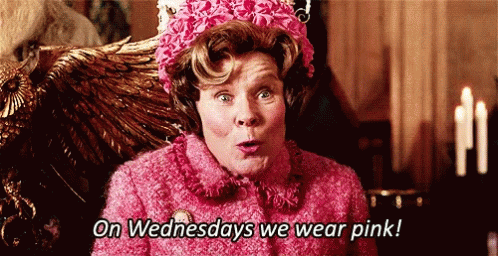 Yeah, Nancy is old AF. This isn't the first time she's forgotten someone's name. It's also not the first time she's short-circuited before our very eyes. Sometimes, your brain just makes an uh-oh. The odds of that happening increase when you are elderly as this old harpy is. It's not nice to laugh at old people. It's only fun. Nothing to see here.
Unless ...
There are some people who don't think Joe Biden is the one running things. That there are people behind the things who are running both the White House and Joe Biden. What if those rumors are true, and Nancy Pelosi accidentally confirmed them? I guess we'll know after the State of the Union when Biden rips off his mask, revealing himself to be Barack Obama. "IT WAS ME, TRUMP! IT WAS ME ALL ALONG!"
Hey, stranger things have happened. Like Joe Biden getting elected and Nancy Pelosi still being speaker of the House.
Get your content free from Big Tech's filter. Bookmark this website and sign up for our newsletter!
This Is What A CULT Looks Like: 'Genderless' Parenting TikTok | Louder With Crowderyoutu.be