Each day we overwhelm your brains with the content you've come to love from the Louder with Crowder Dot Com website.
But Facebook is...you know, Facebook. Their algorithm hides our ranting and raving as best it can. The best way to stick it to Zuckerface?
Sign up for the LWC News Blast! Get your favorite right-wing commentary delivered directly to your inbox!
Politics
'What About the Death Penalty?': Nancy Pelosi Lashes Out at  Archbishop, Church for Denying Her Communion
May 24, 2022
People can't calm down over San Francisco Archbishop Salvatore J. Cordileone denying Nancy Pelosi communion. Least of all, Nancy Pelosi. She spoke at a Pelosi Rally held by Joe Scarborough and Mika Brezinski, where she lashed out at the archbishop and the church. Armed with a Bible message or two her handlers made her memorize, Pelosi even went as far to accuse them of hypocrisy.
"I wonder about the death penalty, which I am opposed to. So is the Church, but they take no action against people who may not share their view [...] Now, our archbishop has been vehemently against LGBTQ rights, too. In fact, he led the way on an initiative on the ballot in California."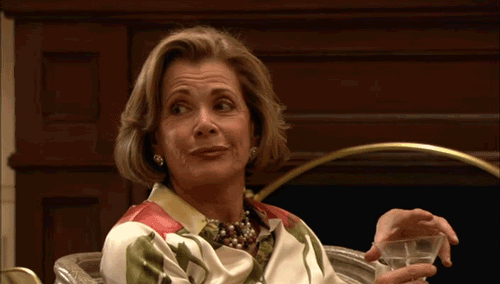 There are two key points here. The first is that while it's true the church opposes the death penalty, there is still a difference between someone guilty and convicted of a crime heinous enough to warrant the death penalty, and aborting an innocent child. Remember, Joe Biden said himself it's "aborting a child."
The second is that denying abortion is an extreme position for extreme instances, such as Nancy Pelosi's ultra-extreme position on aborting children. Lots of Catholics hold positions that go against Catholicism. Nancy Pelosi has been pro-abortion for her entire 217-year career. The archbishop didn't suddenly wake up one day and realize, "Wait, Nancy supports abortion? No Jesus cracker for you!" He tried talking about it with her.
Pelosi has been singing from the pro-abortion hymnal ever since ultra-radical Democrats decided they weren't about "safe, legal, and rare" anymore. But it was all rhetoric. After the Roe v. Wade leak, Pelosi wanted to make abortion without limits the law of the land. Now, Pelosi is fighting to lift restrictions on late-term abortion and partial-birth abortion and eliminate conscience protections. This was pro-abortion on steroids.
Pelosi showed her true, evil pro-abortion colors. It was only THEN that the archbishop decided to take such a drastic move. The archbishop is right.
The Louder with Crowder Dot Com Website is on Instagram now!Follow us at @lwcnewswire and tell a friend!
Whoopi Cries After Church BANS Pelosi From Communion! | Louder With Crowderyoutu.be