Each day we overwhelm your brains with the content you've come to love from the Louder with Crowder Dot Com website.
But Facebook is...you know, Facebook. Their algorithm hides our ranting and raving as best it can. The best way to stick it to Zuckerface?
Sign up for the LWC News Blast! Get your favorite right-wing commentary delivered directly to your inbox!
Politics
Watch: Nancy Pelosi Thinks You're Stupid, Claims Massive Government Spending Makes National Debt Go Down
March 12, 2022
Democrats met to discuss the strategy for the midterms. They have settled on the message "We Think You're Idiots, Vote Blue in 2022." That's the only reasonable conclusion. Joe Biden--a man whose head is full of half-brain, half-pudding--had another of his old man meltdowns because how dare the American people blame the government for the inflation that the government is causing. It's the new Democrat talking points, because here comes Nancy Pelosi--a woman whose head full of half-brain, half-botox--to echo them. But she added a twist. Government spending ackshually causes the national debt to go down.
.@SpeakerPelosi: "When we're having this discussion, it's important to dispel some of those who say, well it's the government spending. No, it isn't. The government spending is doing the exact reverse, reducing the national debt. It is not inflationary." pic.twitter.com/6HKE5gX2SP
— The Hill (@thehill) March 12, 2022
A drastic increase in spending money we don't have to spend causes debt to go down. Those are words that came out of the mouth of the woman who controls the House of Representatives.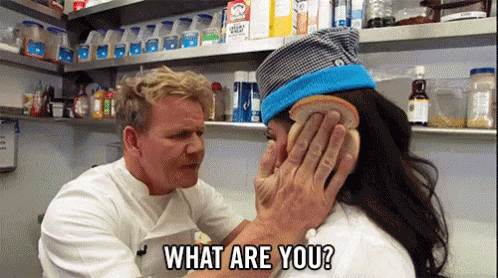 The Joe Biden jobs thing is silly. The government doesn't get credit for telling people they can go back to work after telling them they weren't allowed to go back to work. From a political standpoint, let Democrats point to charts while Republicans point to struggling families and small business owners.
Blaming Putin for things other than invading Ukraine had already been telegraphed by the White House. Again, they think you're stupid. Now, Putin isn't just to blame for American inflation, he's also to blame for global inflation. Leftists using the word "global" is always cause for concern.
But claiming that massively increasing spending lowers the debt? The other talking points weren't enough, Nancy Pelosi felt she needed to put her old-lady stink on it.
"We Think You're Idiots, Vote Blue in 2022." Replace "we" with "they" and change the color to red, and Republicans should run on the same platform.
The Louder with Crowder Dot Com Website is on Instagram now!Follow us at @lwcnewswire and tell a friend!
Is Kanye's New Song Eazy About Pete Davidson? I DUNNO. | Louder With Crowderyoutu.be