Each day we overwhelm your brains with the content you've come to love from the Louder with Crowder Dot Com website.
But Facebook is...you know, Facebook. Their algorithm hides our ranting and raving as best it can. The best way to stick it to Zuckerface?
Sign up for the LWC News Blast! Get your favorite right-wing commentary delivered directly to your inbox!
Politics
Kyrsten Sinema Brags About Her Cleavage, Claims Her Boobs Are Key to Wooing Republican Men
April 29, 2022
Washington DC and political blogs are abuzz over the release of This Will Not Pass: Trump, Biden, and the Battle for America's Future, by NYT reporters Jonathan Martin and Alexander Burns. The latest behind-the-scenes tell-all of Capitol intrigue. While it may seem as if the book is entirely about how much Joe Biden hates Kamala Harris, that's not the case. There's also a bit about boobie. Kyrsten Sinema's, to be specific.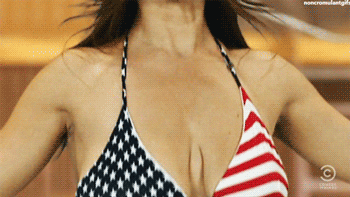 According to America's website of record Washington Free Beacon (I triple-checked this post wasn't tagged "satire"), there is a passage in the book that discusses the senator and how she uses the gifts God gave her. Per the authors, Senator Sinema joked with Democrats about how easy it was for her to charm Republican men and "boasted knowingly to colleagues and aides that her cleavage had an extraordinary persuasive effect on the uptight men of the GOP." This might explain why so many of her female Democrat colleagues are jealous of her.
The senator has not commented on the book, as of yet. But you don't need an independent fact-checker to tell you that men have been known to be easily swayed when certain fun-bags are on display.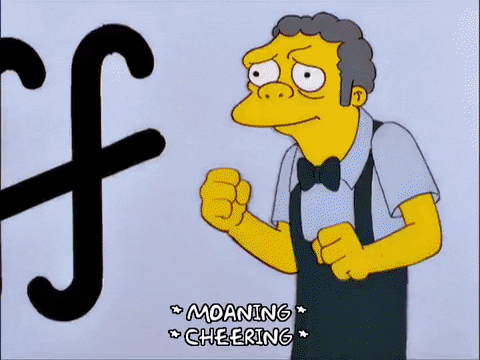 The book also makes the claim that Joe Biden was as confused by Kyrsten Sinema as he is by TikTok, and he also wasn't happy when the Senator told him to keep his senile old man stink out of Arizona. That might be why Biden backed his supporters harassing Sinema in a public bathroom.
Chesticles aside, I do appreciate the senator keeping up the tradition of her predecessor John McCain in pissing off her own party. I appreciate it even more now that my party isn't the one getting pissed off. Although, while I agree that Republican men are easily swayed by boobs, I'm wondering how her cleavage wooed GOPers into letting her *checks notes* vote with us on a number of issues that stabbed Democrats in the back.
Not that I'm wondering too much about it. Because, at the end of the day... BOOBIES!
The Louder with Crowder Dot Com Website is on Instagram now!Follow us at @lwcnewswire and tell a friend!
Billie Eilish Doesn't Understand BOOBS | Louder With Crowderyoutu.be