Each day we overwhelm your brains with the content you've come to love from the Louder with Crowder Dot Com website.
But Facebook is...you know, Facebook. Their algorithm hides our ranting and raving as best it can. The best way to stick it to Zuckerface?
Sign up for the LWC News Blast! Get your favorite right-wing commentary delivered directly to your inbox!
Articles
Jason Aldean's Wife Brittany Throws Snark at Joe Biden With Hysterical  President's Day Meme
February 22, 2022
Monday was President's Day, a celebration of the men who have served as the Commander-in-Chief of these United States, celebrated on the birthday of the greatest president to ever hold the office, George Washington.
While I'm sure numerous former presidents received some shoutouts from supporters—I'm pretty sure I saw something about an impromptu rally for Donald Trump that day—others didn't fare so well. Others meaning Biden. And by "so well," I mean that people hate him. And for good reason. He's ushered in the highest inflation in decades, inched us closer to war with Russia, and has spent his entire presidency thus far attempting to restrict Americans' freedoms.
Many people who are displeased with Biden's performance don't have giant platforms and large followings to broadcast such a sentiment, but some do. And what's more, some use it to do just that. Like Brittany Aldean, wife of country music star Jason Aldean, who, as Breitbart reports, took a moment on Monday to let Biden know just how patriotic Americans feel about him.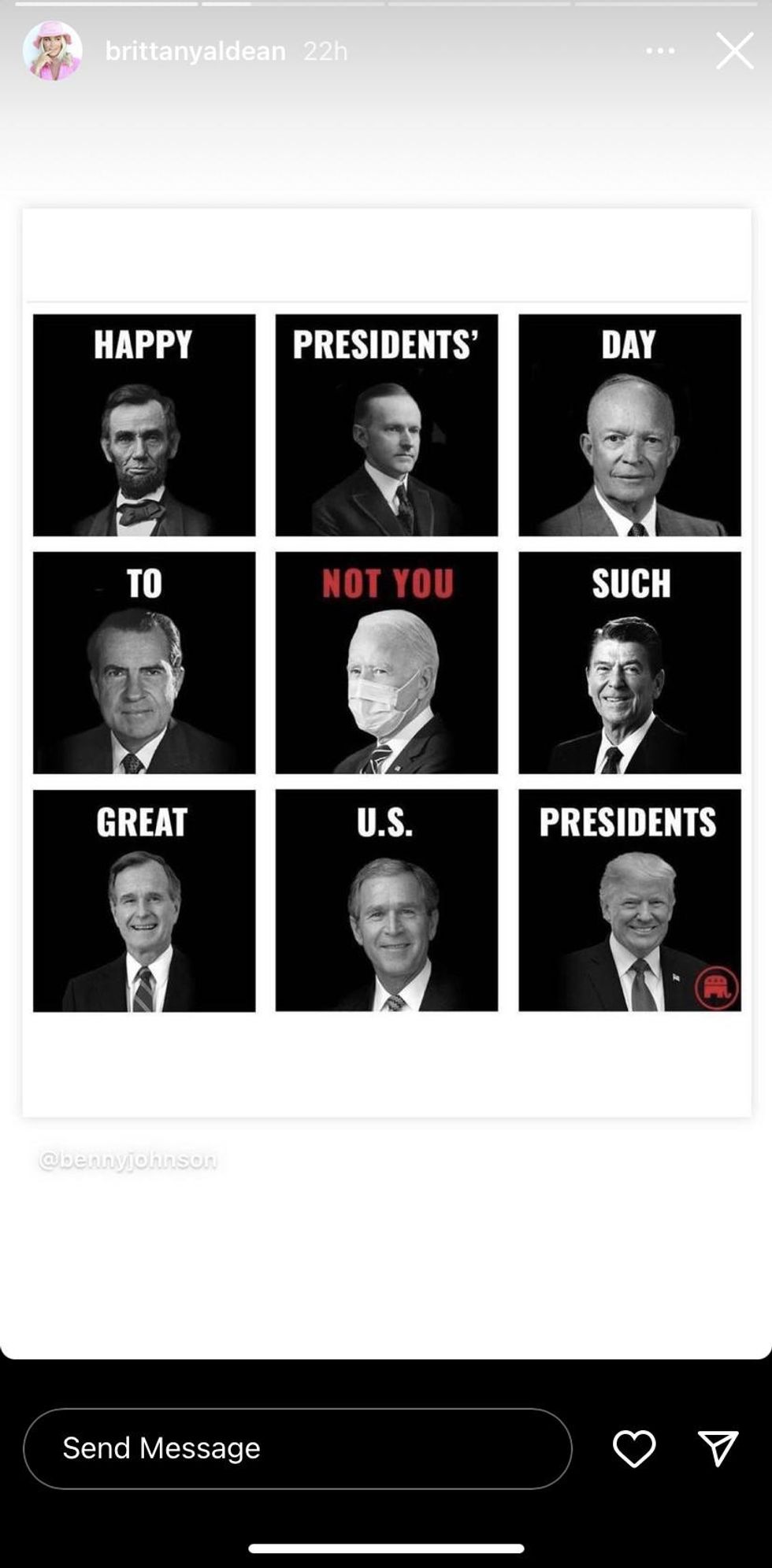 This isn't the first time Mrs. Aldean has been open about her dislike for Joe Biden, and hopefully, it won't be the last.
While they might have a death grip on nearly all of Hollywood and the music industry, country music seems safe for now against the worst excesses of the anti-American left. Brittany Aldean is only one person among a handful who demonstrates this. John Rich is another example, and so, too, is Travis Tritt.
I think it's safe to say country music is probably the best because it doesn't appreciate the people the left idolizes. And we have southern belles like Brittany Aldean who don't mind standing up to idiots who call themselves our "leaders."
The Louder with Crowder Dot Com Website is on Instagram now!Follow us at @lwcnewswire and tell a friend!
UKRAINE BATTLE ROYALE! Ukrainian Talk Show Turns Violent | Louder With Crowderyoutu.be