Each day we overwhelm your brains with the content you've come to love from the Louder with Crowder Dot Com website.
But Facebook is...you know, Facebook. Their algorithm hides our ranting and raving as best it can. The best way to stick it to Zuckerface?
Sign up for the LWC News Blast! Get your favorite right-wing commentary delivered directly to your inbox!
Police
Jen Psaki Bombs, Can't Name Single Republican Who Wants to 'Defund the Police' (I Can Name Five Democrats)
July 01, 2021
The Joe Biden White House thinks you're stupid. Or, they know they can lie and 95% of the media will swear by it, and the media thinks you're stupid. Decide amongst yourselves which of those two options makes you the most stabby. Because Jen Psaki is going all in on "ackschually, Republicans are the ones who want to defund the police." It's not the leftist protesters threatening police officers on the regular. It's not the Biden-supporting teachers' unions who threatened to not go back to work if the police weren't defunded. It's not even the Biden White House that never misses an opportunity to throw cops under the bus for political points.
Those of you who were awake throughout 2020? Your lying eyes are not only liars, but they're also raaaaacist. No, it's actually the Republicans who want to defund the police because they *checks notes* opposed Biden's giant spending bill he claimed was COVID aid. So sayeth the Bride of Chucky. Fox News's Peter Doocy called her out on it, challenging her to name a single Republican who verbally advocated defunding the police.
WATCH: WH Press Sec. Jen Psaki is unable to name a SINGLE Republican who supports defunding the police.

The mental gymnastics this White House has to do to try and make this talking point stick is honestly laughable. pic.twitter.com/BurRJvLzae
— Whitney Robertson (@whitneyleerob) June 30, 2021
PETER DOOCY: Can you name a single Republican who wants to defund the police?

PSAKI: Meh. Outside of you Peter DOUCHEy, no one in the press will call me out on it. So I'mma keep lying up in this piece.
Psaki can't name a single Republican. Though she can show off her impressive yoga skills bending and twisting herself into knots to avoid an honest answer to the question. She can't name one GOPer. Here are FIVE Democrats who a) are Defund the Police stans, and b) the "pro-police" Biden doesn't have the balls to ever call out by name.
REP. AOC: "Defund the police means defund the police."
Rep. Omar: "We need to completely dismantle the Minneapolis police department."
Rep. Bush: "Defending the police isn't radical. It's real.
Rep. Tlaib: "Policing in this country is inherently and intentionally racist ... no more policing."
Rep. Pressley: "From slave patrols to traffic stops. We can't reform this.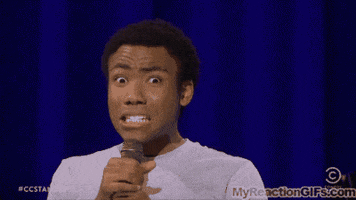 The American people aren't as stupid as Jen Psaki and the Biden White House think we are. Our friends and family members who are law enforcement officers know what side hates them. It's not the side that voted against a massive spending bill. It's the side that regularly says they want to "defund the police." Next, they're going to try and tell us the head of the teachers' union DIDN'T advocate for keeping schools closed for as long as possible. Or that Ibram Kendi doesn't think all white people are racist.
Oh, wait. They're trying to do that too. Everything the left wants is unpopular with the American people. Don't let them lie their way out of it.
Looking for a fashionable way to support Louder with Crowder? Get your swag at Crowdershop today!
DEBUNKING The "SLAVE PATROL" Police Myth! (Part 1) | Louder With Crowderyoutu.be