DOOCY Bombs Psaki: 'Has Joe Biden Ever Been Chased into a Restroom by Activists?'
October 05, 2021
On Monday, Joe Biden stood before the American people and said senators being chased into the bathroom is part of the legislative process. Sure, it MAY be considered not appropriate. But it happens to everyone. He's talking about Senator Kyrsten Sinema, one of the two Democrat senators standing in the way of his radical agenda for now. She was chased into a stall in the ladies' room by activists. Interestingly enough, activists who were a part of an organization that also donates to Joe Biden's radical agenda. What a coincidence!
Biden says it happens to everyone. DOOCY wanted to know if it ever happened to Biden. What follows is a video of his exchange with Jen Psaki with my dramatic interpretation.
DOOCY: President Biden told the American people that being chased into the bathroom is part of the process. Has President Biden ever been chased into the bathroom by unhinged activists funded by Democrat millionaires and billionaires?
PSAKI: Honestly, we're lucky if the president even remembers to use the bathroom. Half the time someone has to change him in the Oval Office.
DOOCY: What?
PSAKI: What?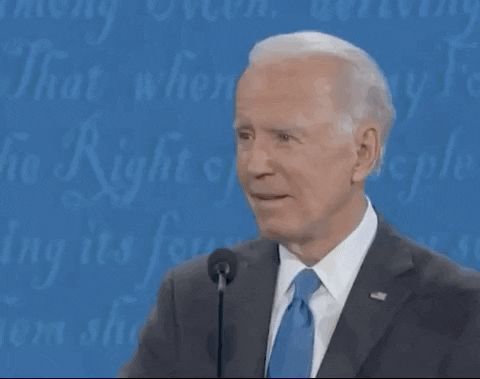 Later on that day, with Biden's approval that "these things happen," an activist harassed Kyrsten Sinema while she was on an airplane. Mid-flight.
What I don't understand: How hard would it be for the Biden administration to say these actions are wrong? Period. No "but ..." End of sentence. Even if they were lying — which you and I know they would be doing — at least it would be the right thing to do.
Get your content free from Big Tech's filter. Bookmark this website and sign up for our newsletter!
"F--- Joe Biden" Chant! Reporter Lies About BASED NASCAR Fans? | Louder With Crowderyoutu.be