LA Teachers Union Will Only Reopen Schools if We ... Eliminate Charter Schools and Defund the Police
July 13, 2020
Monday morning started off with the president of the United States retweeting a retired game show host saying that everyone is lying about the 'rona just to hurt the president of the United States. Which is just ridiculous. Surely we should all agree that politicizing the pandemic like this is the wrong thing to do. Right? Right. Because the Los Angeles teachers union laid out its demands to reopen in the fall, which it will only do if we *check notes* eliminate charter schools and defund the police.
"Police violence is a leading cause of death and trauma for Black people, and is a serious public health and moral issue," the union said. "We must shift the astronomical amount of money devoted to policing, to education and other essential needs such as housing and public health."

As for charter schools, the union called for a "moratorium." The paper contended that they "drain resources" from public schools and claimed that they "double-dipped" during the pandemic by taking federal bailouts, even though their state funding did not decline.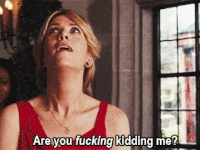 You may not know this, but California and especially Los Angeles is being ravaged by the 'rona again (see GAVIN NEWSOM DEMANDS YOU NOT SEE FAMILY ON JULY 4TH, BUT THIS PHOTO LEAVES QUESTIONS ... and L.A. RIOTERS ATTACK CAR, SMASH WINDOWS. AND THERE'S A DOG IN THE BACKSEAT...). You may not know this, because the governor and the mayor are both Democrats, so the media doesn't cover it. Only Texas and Florida are the problem. But again, we shouldn't politicize things.
There are compelling arguments for reopening schools. There's a lot of fearmongering against it. In the middle are people tweeting screen captures of charts and statistics that are said to prove points about things. Basically, it's hard enough to intelligently discuss what's going to happen in the fall to begin with. Having the teachers unions making terrorist-like demands in order for them to get back to work only makes things that much more difficult on parents and students: two groups teachers unions have continued to show they don't give a shit about.
The Government is Scarier than COVID! | Louder with Crowderyoutu.be
Not subscribed to the podcast?Fix that! It's completely free.