Each day we overwhelm your brains with the content you've come to love from the Louder with Crowder Dot Com website.
But Facebook is...you know, Facebook. Their algorithm hides our ranting and raving as best it can. The best way to stick it to Zuckerface?
Sign up for the LWC News Blast! Get your favorite right-wing commentary delivered directly to your inbox!
joe biden
Jen Psaki Stammers When Challenged Why Cuban Protesters Respect American Flag More Than New York Times
July 12, 2021
The American flag has become a divisive symbol. Only in this country, though. In Cuba, protesters are flying it against the communist regime as a symbol of freedom. It's also not divisive for everyone in this country. Normies respect the flag and hang it with pride. Or at the very least don't think about it. Elitist douchetacos from the New York Times are the ones who get all boo-boo-faced over the Stars and Stripes. A reporter drew the comparison between Cuba and a recent anti-flag op-ed in the New York Times. Let's see how Jen Psaki responds.
DAILY CALLER REPORTER: Cuban protesters are flying the American flag as a symbol of freedom. Yet the New York Times, the official paper of record in this country, claims the flag is racist. What's up with that?

PSAKI: Well, er, um, you see, I guess, well maybe, um, err, humina, humina, humina.

DAILY CALLER REPORTER: Ma'am, nothing you just said answers my question.

PSAKI: Who the f*** let the Daily Caller in here? Where's what's-her-face from PBS?

WHATSHERFACE: Right here, Jen. I love Joe Biden. Will you let him know I said so?
Cuban protesters fighting for freedom be like: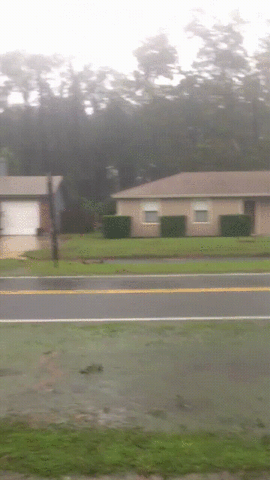 While the New York Times be like:
And Jen Psaki be like:
Also, while I don't have this confirmed, if I were to guess, Joe Biden is somewhere in the West Wing like:
It's not surprising out-of-touch leftists have issues with the American flag. It symbolizes everything they hate about America. Which is America. It's not surprising out-of-touch leftists all get jobs in the media. It's a requirement. Along with a really expensive and unnecessary degree from an unaffordable college. I just miss the good old days when they were less vocal about it. Also, when we had a president where even if he agreed with the anti-American sentiment, at least didn't send his spokessouless ginger out to agree.
The bit about how much President Biden "loves" the flag and flies it at all the places? Methinks the Bride of Chucky doth protest too much.
Looking for a fashionable way to support Louder with Crowder? Get your swag at Crowdershop today!
BEST Thomas Finnegan: Cultural Appropriation Month! Never BEFORE SEEN FOOTAGE | Louder With Crowderyoutu.be