Each day we overwhelm your brains with the content you've come to love from the Louder with Crowder Dot Com website.
But Facebook is...you know, Facebook. Their algorithm hides our ranting and raving as best it can. The best way to stick it to Zuckerface?
Sign up for the LWC News Blast! Get your favorite right-wing commentary delivered directly to your inbox!
joe biden
Jen Psaki REFUSES to Condemn Maxine Waters' Comments Encouraging Riots
April 19, 2021
Maxine Waters addressed "peaceful" protesters in Minnesota over the weekend, encouraged them to get MORE confrontational and more lawbreaking than they already are. Republicans of course SEIZED on the comments. Ted Cruz was one of them. This is not the first time Maxine Waters has encouraged supporters to get violent. It's kind of what she's known for. It's her thing.
Jen Psaki HAD to know this would be a question at today's press briefing. "Does moderate Joe Biden agree with his Democrat colleague's extreme rhetoric?" Let's find out.
Biden's Press Secretary Refuses To Condemn Democrat Rep. Waters' Call "To Get More Confrontational"youtu.be
REPORTER: Congresswoman Maxine Waters said some more of her usual crazy Maxine Waters over the weekend. Waters is of the belief anything short of first-degree murder and she going to burn this mutha down. Does President Biden agree with these comments?

PSAKI: New White House, who dis?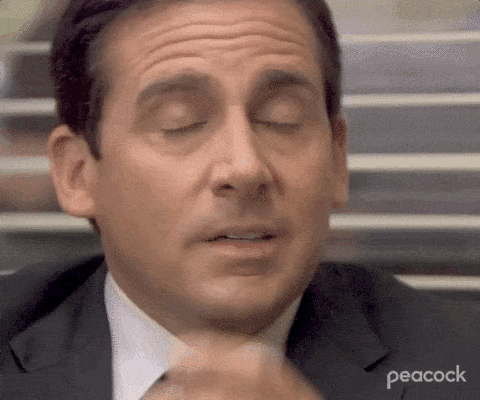 Seriously, it would have cost them nothing for Chucky to say, "No, Joe Biden completely disagrees with the congresswoman. In fact, she's not helping and should keep quiet once in a while." It would have been so easy to do. He wouldn't even have to mean it. I wouldn't believe that he did. But he'd at least be pretending to be responsible in public. "The president was taking a nap and I couldn't ask him" would have been easy too.
Instead, Chucky whiffed with a non-answer. Leaving Americans no other choice than to believe since President Biden doesn't condemn crazy Maxine Waters' comments, that means Joe Biden endorses crazy Maxine Waters' comments. Them's the rules.

Looking for a fashionable way to support Louder with Crowder? Get your swag at Crowdershop today!
The 'Right' is Extreme?! Dems Call for Violence, Burn Cities! | Louder With Crowderyoutu.be