Jen Psaki Refuses to Say There's a Border Crisis, Says We Don't Need 'Labels'
March 09, 2021
Rough time for the Biden administration. There's the illegal immigration problem. The kids in cages problem. The "don't call it kids in cages" kids in cages problem. Ever since Joe Biden announced plans for massive amnesty. Or, as an independent "fact" checker might put it, a reasonable proposal to provide people with a path to citizenship. Go figure! Wherever you place the blame, there is a crisis at the border. Or, a something at the border. White House press secretary Jen Psaki shuns labels.
When Asked If There's A Border Crisis, Biden Press Sec Says "I Don't Think We Need…Labels"youtu.be
REPORTER: Is there a crisis at the border or not?

PSAKI: Psh, "labels."

REPORTER: What would you call it then?

PSAKI: Did I mention the deputy assistant to the deputy assistant is the first-ever woman to hold that position?
I get it. It's a — bad thing — that is happening under her bosses' watch. I get that the Bride of Chucky doesn't want to call it a "crisis." Or call it anything. Once it has a name, there are cable news chyrons and overdramatic stingers any time it's discussed. Psaki doesn't want to label it a crisis. M'kay. Let's do a little math.
Under Donald Trump, illegal crossings were down to 832 a day.
Under Joe Biden, they are over 6,000 a day.
Under Barack Obama, 1,000 illegal crossings a day was considered a crisis.
So 832 minus 6,000 times 1,000, carry the two, divided by Biden just pooped his trousers ...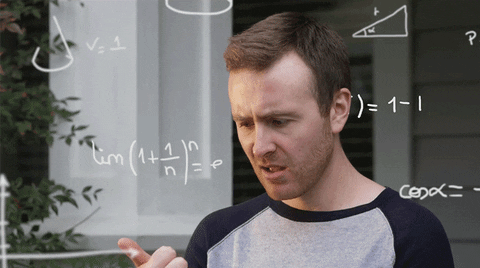 Yeah, that sounds like a border crisis to me.
BORDER CRISIS: Biden Reverses ALL Of Trump's Policies! | Louder With Crowderyoutu.be
Need a quick laugh? Check out and subscribe to our CrowderBits YouTube channel for Louder with Crowder skits, opens, and parody videos!